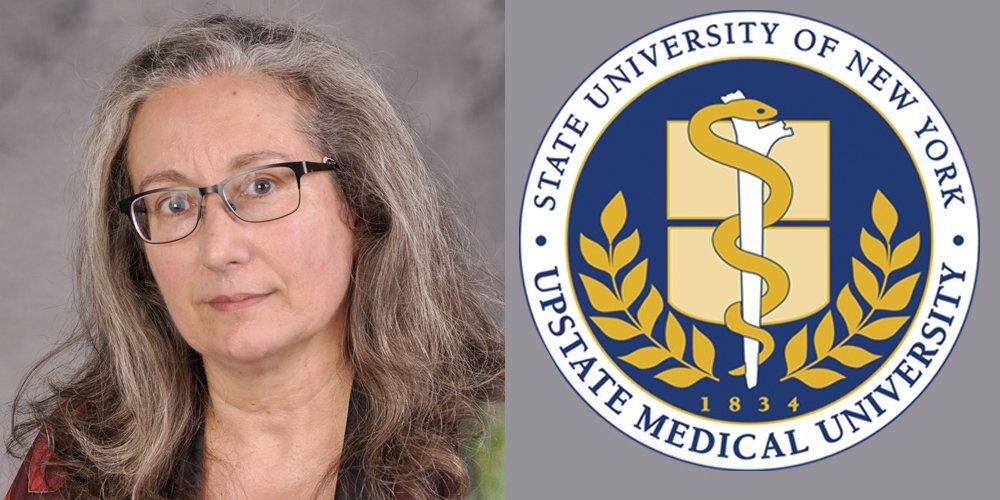 Francesca Pignoni, PhD, named Chair of Department of Neuroscience and Physiology
Francesca Pignoni, PhD, has been named Chair of the Department of Neuroscience and Physiology. The new appointment, effective July 1, was announced by Lawrence Chin, M.D., Dean of the College of Medicine. Dr. Pignoni has served as department chair in an interim capacity since December 2018. 
"I am pleased to announce that Dr. Pignoni's leadership of the department will continue as Chair," Dr. Chin said. "She is a distinguished scholar, researcher and academic leader and I am grateful for her continued leadership of this important department." 
Neuroscience and Physiology includes 11 faculty, and serves as the home department for the Neuroscience PhD Program. Faculty research focuses on diseases of the nervous system, including degenerative retinal diseases, Alzheimer's disease, amyotrophic lateral sclerosis, schizophrenia, autism, congenital muscular dystrophies, and the neurological manifestations of COVID-19. In addition, 25 neuroscience research faculty from clinical departments have joint appointments in Neuroscience and Physiology, and are members of the Neuroscience PhD Program.  
Dr. Pignoni joined Upstate in 2009 as an Empire Scholar in the Department of Ophthalmology. She has played leadership roles in the research and academic efforts of the Ophthalmology department and the Center for Vision Research (CVR). In recognition of these contributions, she was awarded the President's Award for Excellence and Leadership in Research in 2017 and the Chancellor's Award for Excellence in Scholarship and Creative Activities in 2018. 
Dr. Pignoni's research is currently funded by the National Eye Institute, the National Institute of Dental & Craniofacial Research, and the National Institute of Child Health & Human Development. Her research is focused on eye development, studying the function of genes that are linked to ocular malformations and vision loss. Recently, her lab began also investigating genes linked to congenital hearing loss through a collaboration involving Upstate Medical University, George Washington University and the University of Massachusetts. Dr. Pignoni is the author of 32 peer-reviewed research papers; 21 as senior author, 14 of which have been published from Upstate. Since obtaining her first R01 grant in 2000, she has been awarded more than $9 million in total research funding, including $5.2 million to Upstate. 
In addition to her appointment as Chair of Neuroscience and Physiology, Dr. Pignoni will retain a joint appointment in the department of Ophthalmology and Visual Sciences as well as her membership in the CVR. She also holds joint appointments in Biochemistry and Molecular Biology, and Cell and Developmental Biology.