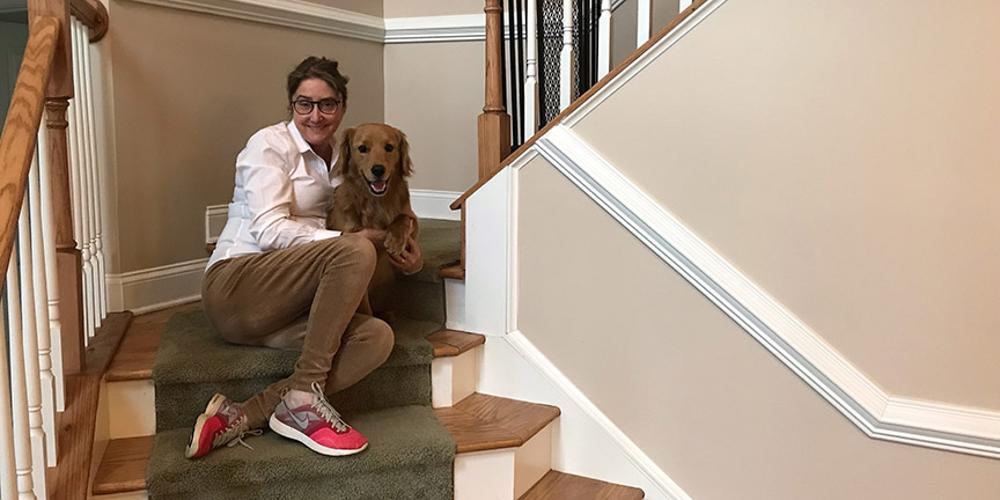 Upstate professor wins award for her schizophrenia research
After learning that her twin brother suffered from schizophrenia and that there was no cure, Upstate professor and researcher Cynthia "Cyndi" Shannon Weickert, PhD, dedicated her career to better understanding the biology underlying the disease. Now, the professor of neuroscience and physiology is being honored by the Schizophrenia International Research Society with the 2021 Outstanding Translational Research Award.
Weickert, who has 30 years of laboratory and clinical research experience, is a part-time professor at Upstate and also leads a translational research program at Neuroscience Research Australia in Sydney. She is originally from the Finger Lakes, graduated from Keuka College and splits her work between Syracuse and Australia. She was nominated for the award by professor Iris Sommer from the Netherlands and was presented with the award at the virtual international meeting in April.
Her translational research involves studying the cellular and molecular changes in the brains of people with schizophrenia, discoveries she uses as the basis for novel adjunctive treatment trials in the hope of developing alternative and more effective treatments.
"I study molecules in the brain and I want to know how pathways are changed leading to abnormalities in neuron function," she said. "The biggest changes we find are actually sub-cellular changes that are happening within the cells so we have to use more sensitive and more modern techniques to measure changes in not the number of neurons or glia, but the way they are controlled, reacting and communicating with one another. My biggest breakthrough to date is finding increases in molecules that signal inflammation in the brains of people with schizophrenia."
"People with schizophrenia who have a heightened level of inflammation in the blood have more neuropathology, they have more cortical thinning, they have worse cognition and they experience more symptoms. So, we think that when a person is inflamed, they are in a worse brain state overall. One important unknown is if a person stays in the state of heightened inflammation or if they go in and out of that state."
Weickert said her twin brother was diagnosed with schizophrenia at age 17. He'd have "good days and bad days," but the diagnosis was devastating to her family. For the next 20 plus years, her brother struggled to find medications that could help him. Cardiometabolic disease related to the schizophrenia medications contributed to his early death in his 40s, Weickert said.
Treatment options for people suffering from schizophrenia have not changed much in 50 years, she said. She hopes her work will change that.
"There is no greater honor than to be recognized by your peers," she said. "Especially for somebody who is working on the basic biology, to recognize that my work has translational potential to reach the clinic. We strive as basic scientists for our work to have an impact on the patient. To be recognized that the work I'm doing could lead to clinical changes and to help people – real people and their real suffering – means a lot to me. Helping the people who are dealing with this horrible disease is really what matters."
Weickert, who has been at Upstate since 2018, has published more than 260 peer-reviewed papers and delivered more than 150 lectures worldwide.