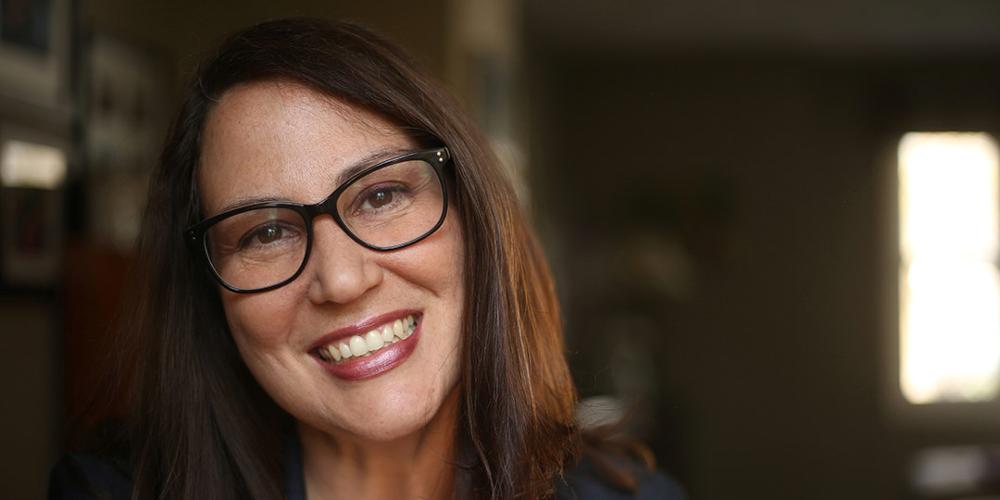 Syracuse Press Club presents Kathleen Paice Froio with Best News Source award
Kathleen Paice Froio, assistant director of public and media relations at Upstate Medical University, has been selected by the Syracuse Press Club as winner of the Philip A. Hoffmann President's Award for Best News Source.
According to the Syracuse Press Club, the Best News Source award "recognizes those involved in making news that provide access, information, and insight to journalists covering stories important to the citizens of Central New York."
The Syracuse Press Club said Froio was extremely supportive and assisted press in making connection with experts who could discuss the COVID pandemic.
"Throughout the pandemic, Kathleen has been a force of nature, connecting local and national media to medical experts at a time when our communities were desperate for COVID-19 information to keep themselves and their families safe," the Syracuse Press Club said.
Froio has led Upstate publicity efforts on its pandemic outreach, which has been instrumental in creating awareness of the university's response to the global health issue.
Upstate has played leading role in its pandemic outreach, including sending much-needed medical staff to New York City-area hospitals during the early days of the pandemic. Additionally, Upstate faculty have led international research efforts, including clinical trials, for Pfizer/BioNTech COVID vaccine, and have helped develop a leading saliva swab test—with Quadrant Biosciences—for the detection of the virus that has been in widespread use through the SUNY system. 
Froio arranged for key interviews with media and frontline staff and arranged media access to Upstate's COVID units during the height of the pandemic.
Through Froio's efforts the story of Upstate's pandemic outreach has been widely covered in the media.
This isn't the first time Froio has been honored by the Syracuse Press Club; she also received the Best News Source Award in 2014.
Froio has been a member of Upstate's Public and Media Relation staff for more than 25 years.
The Philip A. Hoffmann President's Award for Best News Source is one of the special club honors the Syracuse Press Club presents annually.