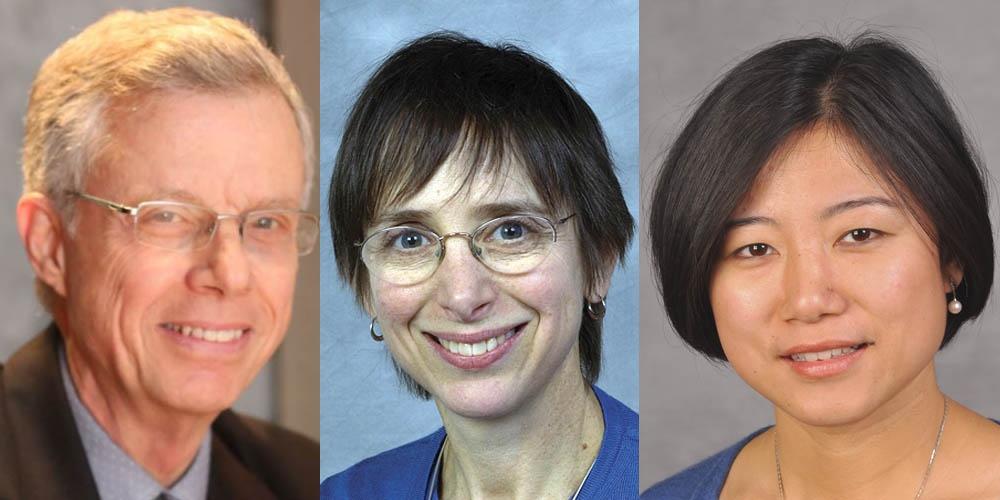 Three Upstate researchers participate in international study looking at ADHD and cardiometabolic diseases
Two Upstate Medical University professors and researchers are involved in an international, multi-site study taking a closer look at the connections between Attention Deficit Hyperactivity Disorder (ADHD) and cardiometabolic diseases such as obesity and diabetes.
Stephen V. Faraone, PhD, is the principal investigator for the Upstate site for the TIMESPAN project. He is a distinguished professor and vice chair of research in Upstate's Department of Psychiatry. Faraone has studied ADHD in children and adults for three decades. Co-investigators at Upstate are Ruth Weinstock, MD, PhD, distinguished service professor and division chief of Endocrinology, Diabetes and Metabolism and Yanli Zhang-James, MD, PhD, associate professor of psychiatry.
TIMESPAN is a five-year project that kicked off April 1 and involves scientists and researchers from 17 institutions from 14 countries. Upstate is the only American site.
"Emerging evidence points at a strong association and shared genetic traits between adult ADHD and cardiometabolic diseases like obesity, Type-2 Diabetes and cardiovascular disease, which, when inadequately treated can lead to adverse outcomes and substantial costs for society," according to the study.
Faraone and Weinstock's TIMESPAN colleagues are from Denmark, Italy, Iceland, Estonia, Norway, Australia and Hong Kong among others; the overall principal investigator is Henrik Larsson, PhD, of Sweden. The study is being funded by the European Union for 5.9 million Euro, or a little more than $7 million.
TIMESPAN will use existing data and medical records from hundreds of thousands of patients from around the world. National guidelines of cardiometabolic disease stress the importance of concurrent psychiatric disorders, but how to manage cardiometabolic disease in ADHD is lacking, according to the study and Faraone.
This study could help doctors offer additional treatment options for diseases such as obesity and diabetes, which in turn could help someone's ADHD symptoms, he said.
"Very little is known about somatic (non-psychiatric medical) conditions and ADHD," Faraone said. "We do know there are emerging data that say there are very real associations both at the level of the clinic that go together and also at the level of biology that there's some shared genetics among these disorders. So it's extremely important from the clinical point of view to understand these associations so that we can give advice to clinicians that have to screen, diagnose and treat both types of conditions."
Each of the study sites and their associated researchers are taking on a different segment of the research. Faraone's work focuses on what is called deep learning neural networks (sometimes called artificial intelligence), which will attempt to use clinical and genomic data to predict which patients should be nominated or selected for preventive interventions. For instance, initial research shows that when a person stops taking medication for his or her ADHD symptoms, it can also have cardiometabolic side effects.
"We're trying to use that data to essentially predict treatment nonadherence and cardiometabolic outcomes," he said. "We want to predict to a level where it's actually useful in the clinic. Ideally we can define a set of parameters that would end up in the medical record. That would then be analyzed by the computer, which could alert doctors about patients at high risk for adverse outcomes. Patients at high risk for treatment nonadherence might even be alerted via cell phone – 'don't forget to take your medication.' "
Another area of work for Faraone involves studying the genetic correlations between ADHD and cardiometabolic conditions.
"We know there's a correlation but can we say they share these specific pathways?" he said. "That's another question we seek to answer."
For more information on the project visit www.timespan.eu.
Caption: From left, Stephen V. Faraone, PhD; Ruth Weinstock, MD, PhD; and Yanli Zhang-James, MD, PhD.