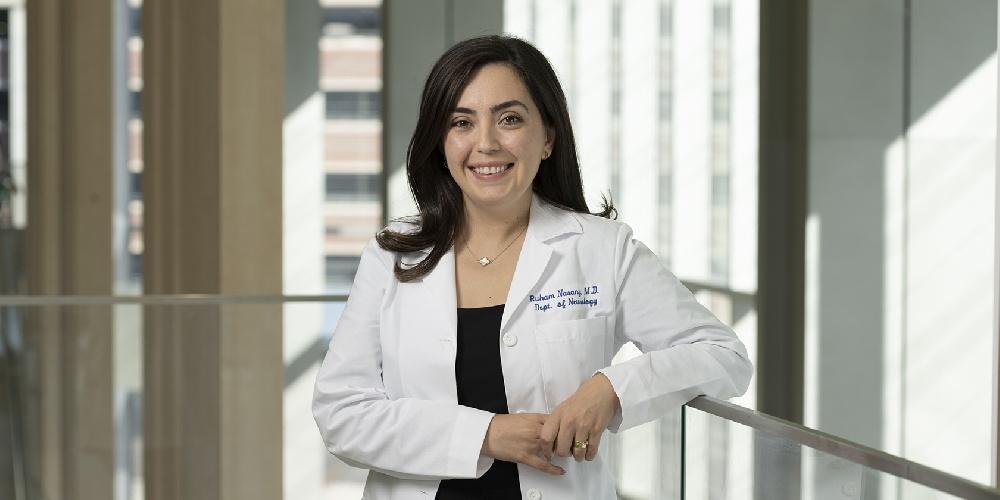 Upstate Cancer Center introduces multidisciplinary team for brain tumor patients
The Upstate Cancer Center has recently introduced a new multidisciplinary team to help patients with brain tumors and those suffering from neurological complications related to their cancer treatments.
The new neuro-oncology multidisciplinary program will treat patients with primary brain tumors or Central Nervous System metastatic disease and cancer patients suffering neurological complications related to the disease or its therapies.
Upstate hired Ruham Nasany, MD, in September to establish the program at the Cancer Center. She completed her neurology residency at Upstate in 2018 followed by a neuro-oncology fellowship at Memorial Sloan Kettering Cancer Center in New York City before returning to Central New York.
The new program incorporates existing disciplines including radiation oncology, neurosurgery and medical oncology.
"Those used to live separately," Nasany said. "Now they work together as a team to determine at patient's course of treatment."
Upstate has existing multidisciplinary programs for breast, thoracic and colorectal cancers. The new approach for neuro-oncology involves a team of doctors working together to determine a patient's course of treatment. Multidisciplinary teams have become a standard practice in oncology medicine and have many benefits to patients.
"They come with a comprehensive plan that eliminates confusion and multiple recommendations," she said. "It saves time and providers discuss the cases and come up with a unified plan. Multidisciplinary teams help cut down on the number of visits the patients have to make to see different providers and help providers discuss cases and come up with a collaborative treatment plan."
Once a month, the neuro-oncology tumor board meets at the Cancer Center to discuss patient cases. That board consists of specialists from all disciplines involved in caring for brain tumor patients. Together they spend about an hour discussing an average of five patients per meeting. Nasany said combining their expertise is extremely valuable and improves patient care.
"Having that hive mind for people to come together is invaluable," she said. "There's nothing that makes you feel more confident or comfortable with your next step than when there's consensus from the group. You know you're coming to the patient with so many eyes on their case."
The multidisciplinary neuro-oncology team at Upstate is the only one in Central New York. Similar programs exist in Rochester and Albany but Upstate's program covers a vast section of New York state stretching from the Canadian border to the Pennsylvania border.
"A huge part of the reason I came back was to build this program," Nasany said. "This is a good thing for us to be able to offer such specialized care for patients and helps put Upstate at the same level of big cancer centers nationwide."
For more information visit www.upstate.edu/cancer or call 315-464-3510.