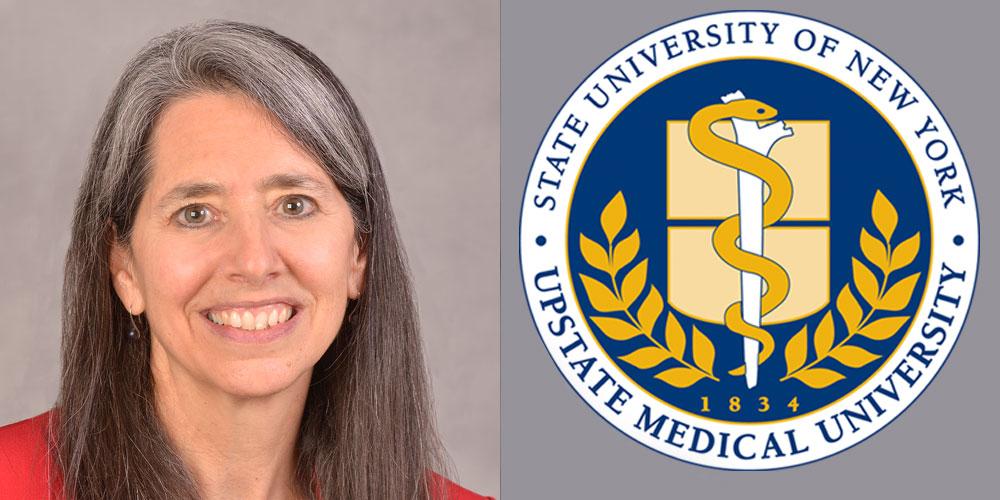 Margaret Maimone, PhD, named interim chair of Cell and Developmental Biology
Margaret M. Maimone, PhD, who has been on the faculty of Upstate Medical University for nearly 30 years, has been named interim chair of the Department of Cell and Developmental Biology, effective Jan. 1, 2021.
She succeeds Joseph Sanger, PhD, who has stepped down as chair of Cell and Developmental Biology. Sanger will remain on the faculty of the department.
"I want to thank Dr. Sanger for his service to Upstate as chair of this important basic science department and look forward to his continued service on our faculty," said College of Medicine Dean Lawrence Chin, MD.
"I am grateful that Dr. Maimone will continue to lead this department forward in her role as interim chair," Chin said. "Dr. Maimone's work in research, teaching, advising and administration provides her with a firm foundation to move this department forward."
Maimone joined the Upstate faculty in 1993 and has been involved over the last 15 years in teaching, advising and administration. She has held leadership positions in these areas, including as a course director in the College of Health Professions and College of Medicine, and as assistant dean of student affairs for College of Medicine Advising.
Maimone is a recipient of the Chancellor's Award for Excellence in Teaching and is a Gold Standard Award winner for her passion, commitment, excellence and integrity in service to Upstate. She is also a founding member of the Academy of Upstate Educators.
She earned a PhD in biochemistry from the Washington University School of Medicine and completed a postdoctoral fellowship in molecular biology at the same institution.