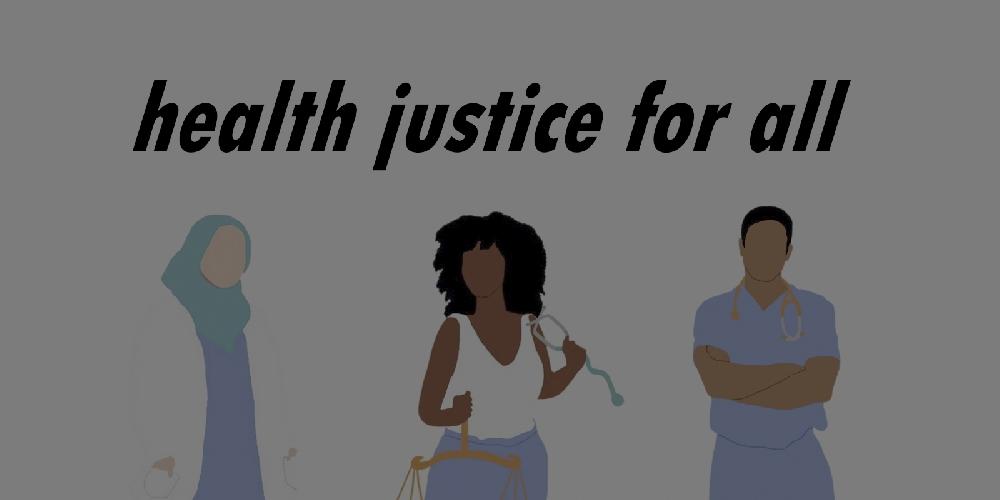 More than 750 expected to attend Upstate's virtual Health Justice Conference Jan. 16
More than 750 people are registered to participate in the Upstate's Health Justice Conference 2021, set for Jan. 16. The theme of this year's Health Justice Conference, an annual student-led event at Upstate held around Martin Luther King Jr. Day, is "The Time Is Now: Action for Health Equity." This year's organizers, Samantha Williams, Isabelle Thenor-Louis and Angelina Ellis, are appreciative for how widespread word of the conference has been this year.
Second-year medical student Williams said the conference will address an array of issues, such as "the highlighting of longstanding health disparities by the COVID-19 pandemic and what actions health professionals and allies can take to reflect change."
"We'll give participants a set of actions they can take that will help us reflect the changes needed to create a more inclusive and respectful community," Williams said. "These actions can be taken over the weekend to honor Dr. Martin Luther King, Jr."
The virtual conference starts at 9 a.m. with an optional yoga and meditation session. At 9:45 a.m., opening remarks will be offered by Lawrence Chin, MD, dean of the College of Medicine.
A complete list of presenters is here: https://www.healthjusticeconference.org/
The Keynote Address, Mobilizing for Health Equity, will be presented by Uche Blackstock, MD. Blackstock, is a thought leader and sought-after speaker on health inequities and racism in health care. She is the Founder and CEO of Advancing Health Equity, which partners with healthcare and healthcare-related organizations to address the critical factors contributing to health inequity, through talks, workshops, and consulting services. She was formerly an associate professor in the Department of Emergency Medicine and the faculty director for Recruitment, Retention and Inclusion in the Office of Diversity Affairs at NYU School of Medicine. She left NYU School of Medicine in December 2019 after almost 10 years on faculty to focus on Advancing Health Equity. Blackstock received both her undergraduate and medical degrees from Harvard University.
Other presentations include:
Structural Violence in Healthcare, presented by Dr. Rebecca Garden.
The Death Gap: How Inequality Kills, presented by Dr. David Ansell
Keynote: Mobilizing for Health Equity, presented by Dr. Uche Blackstock
Immigrant Health + Advocacy, presented by Dr. Rachel Fabi
Health Justice and LGBTQ, presented by Dr. Renee Crichlow
Disability and Ableism in Sexual Health, presented by Robin Wilson-Beattie
Birthing While Black, presented by SeQuoia Kemp
Health Disparities vs. Health Justice: Ending the AIDS Epidemic Within A Pandemic, presented by Johanne Morne, MS.
Native American Health Disparities, History & Culture, presented by Dr. Brian Thompson, MD
Panel Discussion: Food Insecurity & COVID-19, panelists: Gayln Murphy Stanley, Lewis H. Clarke, MPH and Rachel Viens, RDN 
Panel Discussion: Avenues for Advocacy, panelists: Jennifer Dias, Osose Oboh, MPH and Sutton King, MPH
Williams said the organizers are grateful to many individuals from across campus who helped with the conference coordination.
Registration is closed for the conference, but organizers can be reached at hjcupstate@gmail.com.
Various presentations from the conference will be available online following the conference at www.healthjusticeconference.org
Caption: The image above is part of the conference logo that was designed by organizer Samantha Williams on Instagram at @samwill_illustrations.