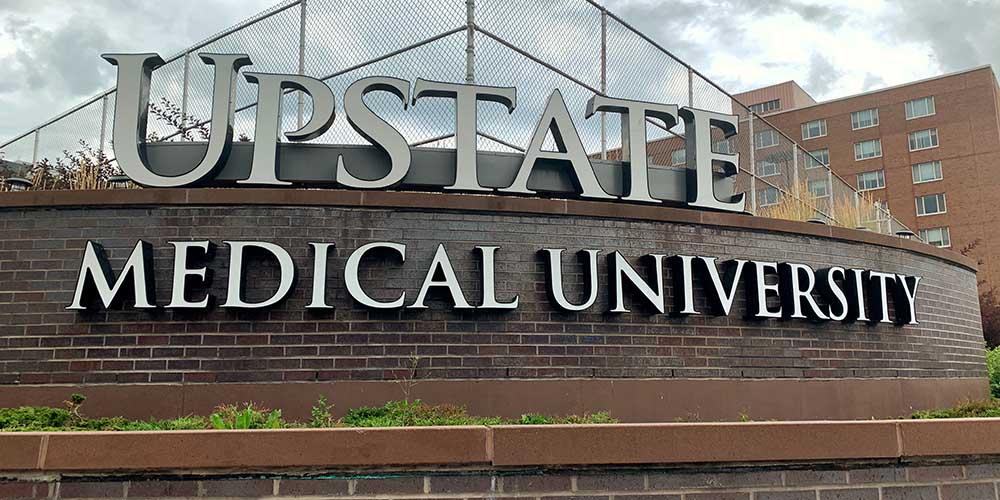 Upstate's COVID hotline and online virtual assistant see usage spike as COVID cases rise in the region
Upstate Medical University's COVID-19 triage hotline, which has fielded more than 26,000 calls since it launched in March, is experiencing a resurgence now that local and national cases of the virus are on the upswing.
Use is also soaring for Upstate's Coronavirus Virtual Assistant, an online tool that can assess one's exposure risk to COVID-19 and plan next steps, either for quarantine or testing.   Recently six days topped more than 100 users, and the tool had its most users daily at 170. The tool can be found here: https://www.upstate.edu/emergencymgt/trending/coronavirus/
Upstate's triage line is staffed with health care professionals who can answer questions about symptoms or offer guidance on the next steps for testing, quarantine or where to seek care. The triage line is free and open to the public and maybe reached at 315-464-3979. Hours are Monday to Friday 8 a.m. to 9 p.m., and Saturday 8 a.m. to 4 p.m.
The line has received almost as many calls during the first two weeks of November as it received during the entire month of October. In October, 2,244 people called the line while nearly the same number – 2,041 people – called the line Nov. 1 to 15. The line has received 26,403 calls since it opened March 14.
"Just as cases of COVID-19 increase in our community, we are seeing use of our regional triage COVID hotline and online assessment tools skyrocket," said Michele Caliva, co-director for the hotline. "When Upstate initiated these tools back in March, our purpose was to help educate the public on COVID and their symptoms and provide them with options for next steps. We're finding these calls are more urgent around testing today."
One of the most important elements of information the hotline offers, according to co-director Joey Angelina is where to get tested for COVID. "There are numerous testing site across the region that are available to the public, but it can be confusing on where to go," Angelina said. "Our experts can assess your situation and point you in the right direction to the most appropriate testing site."
Of the 4,285 calls received from Oct. 1 to Nov. 15, 84 percent originated in Onondaga County. Callers from 36 other counties in New York state utilized the triage line. Women callers outnumber male callers two to one during that time.
The most common symptoms reported include cough, throat irritation, fever, headache and diarrhea.
Calls to the triage line peaked in March and declined steadily through August when fewer than 1,000 calls came in that month. Calls to the line have steadily increased since then with call levels for November expected to reach near April levels.