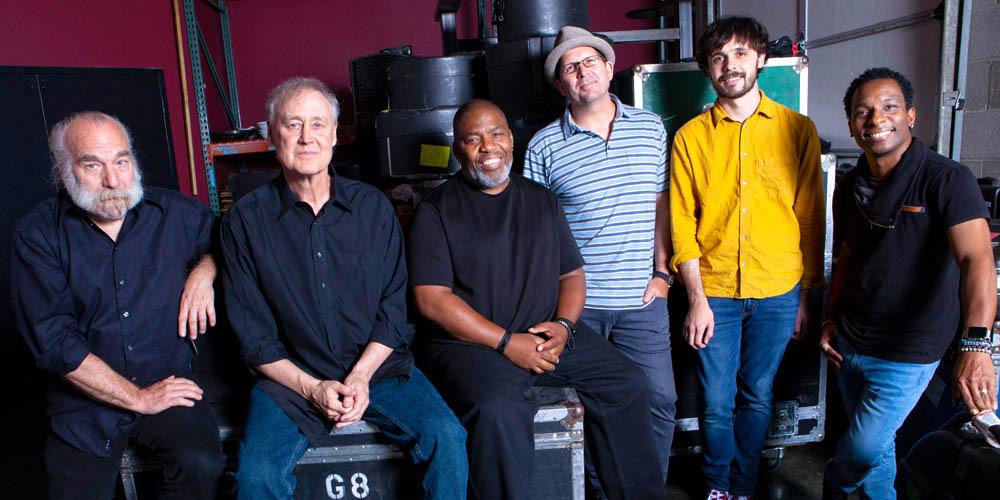 Upstate Foundation reimagines gala with virtual Upstate Strong COVID Relief Benefit Concert featuring Bruce Hornsby and the Noisemakers Dec. 4
The Upstate Foundation announced it has reimagined its 31st annual Gala to be a sponsor-supported, free-to-the-public, streamed benefit concert. To be held Friday, December 4, at 7 p.m., the Upstate Strong COVID Relief Benefit Concert will feature Grammy award-winner Bruce Hornsby and the Noisemakers, and will honor Upstate Medical University's front-line workers, health care providers and researchers, and members of the Central New York community who supported Upstate University Hospital during the COVID-19 outbreak.
Proceeds will benefit a newly established COVID-19 fund aimed at meeting continuing unmet needs resulting from the pandemic.
"Extraordinary times call for extraordinary measures," said Eileen Pezzi, Upstate vice president for development. "When it became clear that the coronavirus pandemic precluded hosting our usual gala, which is a formal affair attended by hundreds, we responded with this exciting virtual event that honors those who have persevered in the face of this virus even as it helps fund real-time needs that are still arising from the crisis. It's a powerful, fitting and unifying message."
Pezzi emphasized that the streamed event is a thank you to the region for its generosity during the pandemic; the Upstate Foundation received more than $500,000 in donations since the onset of the crisis to address such issues as employee and student financial assistance, and virtual visits for patients at Upstate University Hospital. In addition, the hospital received an outpouring of in-kind and material contributions.
"That support continues in the run-up to the Upstate Strong benefit concert. With presenting sponsor Nascentia Health and concert sponsor Sutton Real Estate Company leading the way, we're truly humbled, especially by the backing of the hospital departments, which suffered such financial hardships during the pandemic," Pezzi said.
To learn more about the Upstate Strong COVID Relief Benefit Concert, visit www.UpstateFoundation.org/BenefitConcert where a list of current sponsors and remaining sponsorship opportunities may be found.