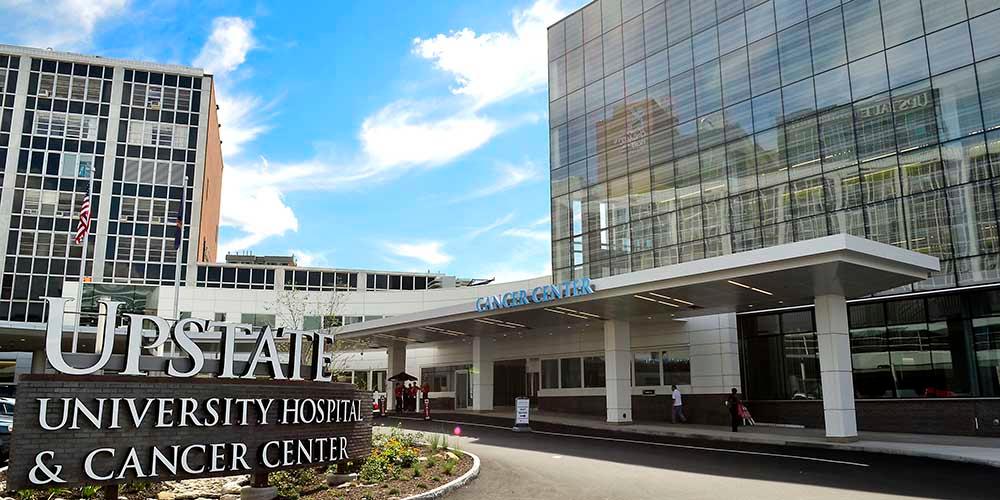 Upstate Foundation hosts second annual Call In For Cancer fundraiser Oct. 22
The Upstate Foundation is partnering with iHeartMedia to hold the second annual Call In For Cancer fundraiser on Thursday, Oct. 22.
Supporting unmet needs of patients being treated at the Upstate Cancer Center, the event will be broadcast live from radio station News Radio 570 WSYR and Y94 from 5 a.m. to 6 p.m., and will feature stories of hope, courage and caring from cancer patients, family members and providers.
Concurrent to the broadcast, a volunteer phone bank will operate from the Upstate Cancer Center conference room with protective measures to ensure everyone's safety.
"With the Upstate Cancer Center now open for six years, we are so proud to have built on our original campaign support of the center with this innovative approach to providing ongoing funding," said Eileen Pezzi, vice president for development at Upstate Medical University. "The Cancer Center has made important progress during this time, investing in clinical care, patient programs and life-changing research. This event gives people a way to say thank you for the outstanding care received by members of our community impacted by cancer."
Foundation development officer and event coordinator Bethann Kistner also emphasized the narrative aspect of Call In For Cancer. "Listeners have an opportunity to hear from people who lived through difficult experiences. These are real stories from real people—family members, friends and next-door neighbors—who are offering hope and giving strength to patients and their families who are still going through challenging times."
Donations may be made by calling 315-464-5500 during the event. In addition, contributions can be made online before, during and after Call In For Cancer by visiting www.upstatefoundation.org/CallInForCancer. The Upstate Foundation and Upstate Cancer Center will also be posting stories and updates on their respective Facebook pages.
For more information, contact the Upstate Foundation at 315-464-4416.