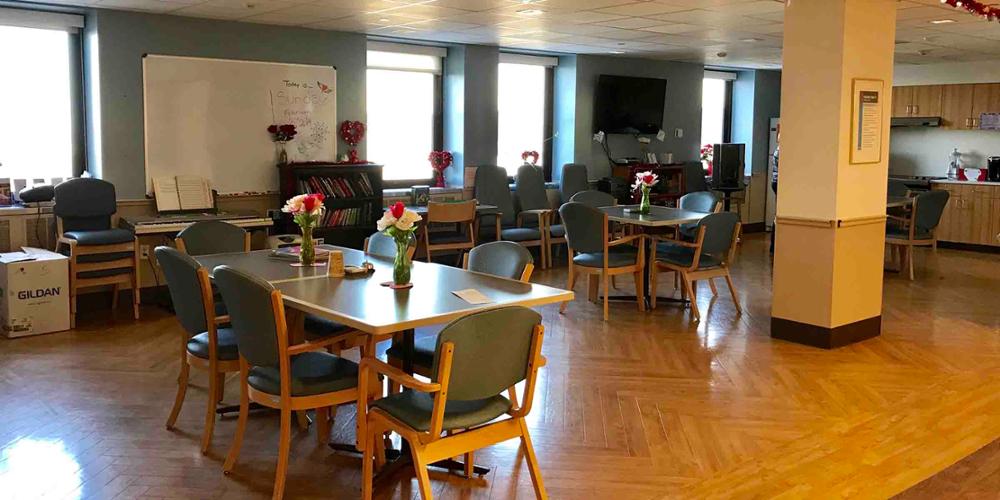 Transitional Care Unit to celebrate 5 successful years with party Sept. 15
The Transitional Care Unit at Upstate University Hospital's Community Campus is celebrating five successful years of transitioning geriatric patients back home after a hospital stay.
The Upstate community and more than 2,000 former TCU patients are invited to attend a fifth anniversary celebration 1:30 to 3:30 p.m. Sunday, Sept. 15 in the Community Campus cafeteria. The Community Campus is located at 4900 Broad Road in Syracuse.
The event will include brief remarks from hospital leadership, light refreshments and cake. Attendees may park for free in the parking lots at the west end of the Community Campus, near Broad Road. Guests can enter the cafeteria near the Cord Blood Bank. The celebration is an opportunity for patients and families to interact with the TCU team, said TCU Manager Amy Rottger. It's those relationships that have allowed the TCU to continue to give great care and have tremendous outcomes, she said.
"We hear from so many former patients who send comments or cards into the unit after they've been discharged to say thank you for what we've been able to do for them," Rottger said. "So many come back and visit to say thank you. The celebration is a chance to mingle and meet with the team who took care of them when they were here and to show them their gratitude."
The 20-bed TCU opened in July 2014 to provide care for patients who no longer need acute care during a regular hospital stay but aren't ready to go home yet. Some of those patients also have more complicated medical needs that would prevent them from going to an extended care facility. The TCU can provide its patients with all of the services available in the hospital – from X-rays to surgery – in a "home-like" setting, Rottger said. The TCU's interdisciplinary team consisting of case management, pharmacy, therapies, dietary, social work and more, can work on discharge goals together, she said. The average age for TCU patients is 79 and an average stay is about 12.5 days; 89 to 91 percent of patients are able to return home, she said. The TCU accepts Upstate patients on Medicare.
"Many come in in a wheelchair or even a bed or a stretcher and then we send them home out the door walking," Rottger said. "It's a great satisfaction to see the improvements they make."
The TCU consistently earns a five-star rating from the Centers for Medicare & Medicaid Services. The TCU also earned Upstate's 2017 and 2018 Hospital Compassionate Care Award and the 2018 Upstate President's Award for Clinical Team of the Year.
"TCU means greater peace of mind for patients and families," said Sharon Brangman, MD, medical director of the TCU and inaugural chair of the department of geriatrics. "Easing the transition from the hospital to home – that is the core mission of our dedicated TCU team."