Garden named assistant dean for disability and inclusion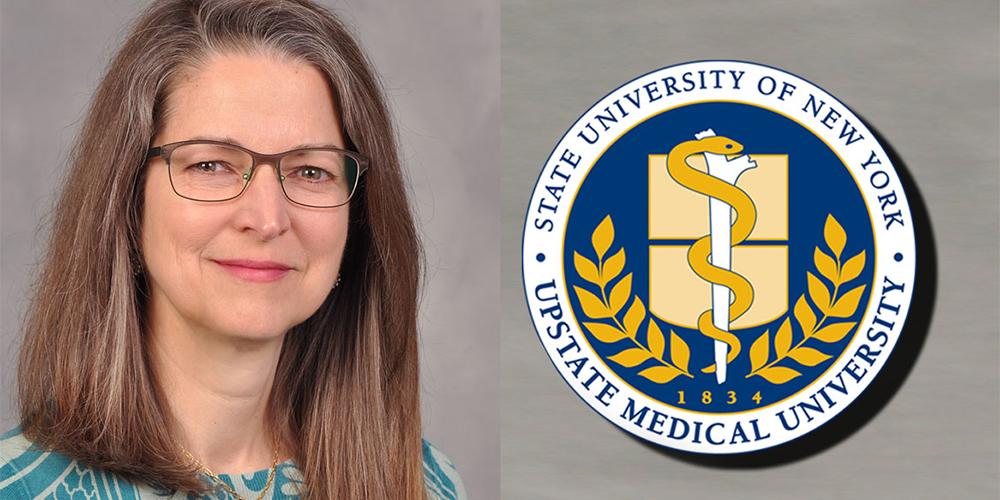 Rebecca Garden, PhD, associate professor of public health and preventive medicine, has been named assistant dean for disability and inclusion. The appointment was announced by Executive Dean of the College of Medicine Dean Julio Licinio, MD, PhD. 
As Assistant Dean for Disability and Inclusion, Garden will expand her role as co-chair of the Disability and Inclusion Task Force to align Upstate Medical University with best practices for disability awareness and accessibility. These efforts will include faculty development, inclusive pedagogy, and integrating disability as subject matter into the curriculum. This initiative will help create greater access for all in the university, particularly diverse populations.
"Dr. Garden has a deep history of research, teaching, and advocacy related to disability and deafness in healthcare practice and education," Licinio said. "She has published articles on the disparities and discrimination that deaf and disabled people face in healthcare, as well as addressing the bias and discrimination that people face due to other identities, such as race and ethnicity, class, gender, sexuality, weight, and age. Also, organizes and moderates co-curricular Interprofessional-Community workshops on disability and healthcare. These large, inclusive workshops involve students and faculty from all UMU colleges, Syracuse University, and Le Moyne College, and deliberately emphasize the expertise of people with disabilities."
 "While I do not identify as a person with a disability," Garden observes, "I have co-taught courses and hosted numerous co-curricular activities and events with disabled scholars, educators, and community members, responding to the disability rights slogan 'Nothing about us without us.' These close collaborations have helped me learn many different dimensions of disability access and universal design. I look forward to partnering with Upstate students, faculty, and staff to create a more inclusive environment and opportunities for excellence at Upstate."
Garden's research and teaching are in a field called the health humanities, and she uses literature—particularly autobiographical narratives—as well as literary and disability studies to address social, cultural, and ethical issues in healthcare and public health. Her most recent research looks at popular and literary narratives of aging and dementia, exploring the social and ethical issues and how disability studies perspectives might help to address bias and disparities.
Garden serves as executive director of the Consortium for Culture and Medicine (an interdisciplinary and inter-institutional organization for education and research (http://upstate.edu/ccm), which brings together students and faculty from different disciplines and professions at Upstate Medical University, Syracuse University, and Le Moyne College.
Garden joined Upstate in 2004 and has served as a professor of bioethics and humanities.
She holds a PhD in English and comparative literature from Columbia University.