Upstate signs on to city's Adopt-A-Block program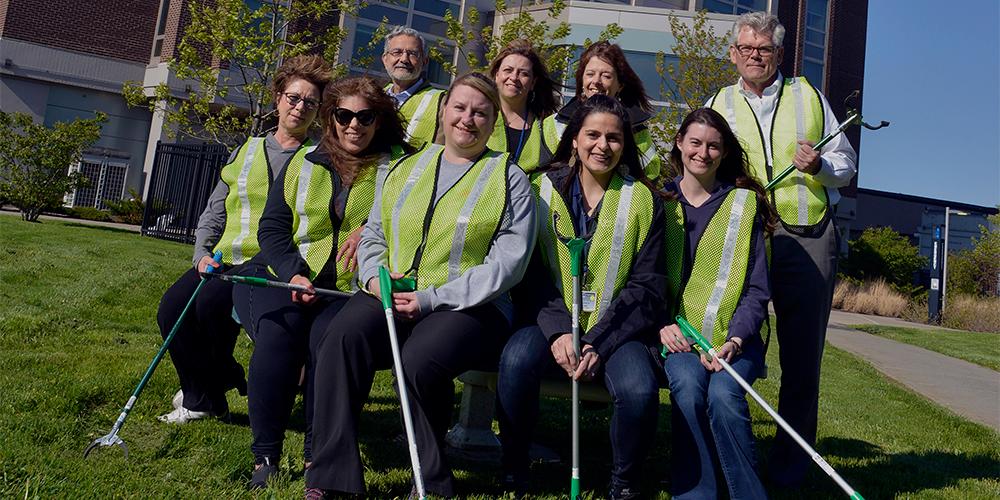 Upstate Medical University has signed on to the city's Adopt-A-Block program agreeing to take responsibility for keeping part of downtown Syracuse free of litter. 
The program, in coordination with the Onondaga County Save The Rain Connect the Drops program, makes city beautification a yearlong, citywide effort by enlisting businesses, individuals and organizations to clean up designated areas. 
Upstate will regularly clean up the section bordered by East Adams, Townsend, Harrison and Almond streets.
Upstate Interim President Mantosh Dewan, MD, said Upstate was pleased to help "keep 'cuse clean."
"This is about being a good neighbor and supporting the efforts of others throughout the city who are making a commitment to keeping our neighborhoods clean," he said.
Syracuse Mayor Ben Walsh welcomed Upstate to the Adopt-A-Block program.  
"Thank you to all of the people of Upstate who are lending a hand to our Cleanup 'Cuse Adopt-a-Block program. It's a big job and having you on the team will help us get it done," said Walsh. "Upstate makes a significant positive impact on our city every day.  Having you involved not only keeps Syracuse clean but sends a powerful message to others to join in the program."
The President's Office led off the Adopt-A-Block program in May followed by UUMAS (Upstate Medical Associates of Syracuse, who cleaned up the block in June. The remainder of the clean-up calendar is filled by Hospital Administration in July, Hospital Finance in August, Campus Finance in September and UUMAS in October.
Caption: Upstate Medical University staffers from the President's Office participate on the clean up of a downtown city block.