Upstate's CNY Biotech Accelerator wins $625,000 state grant to spark medical device innovation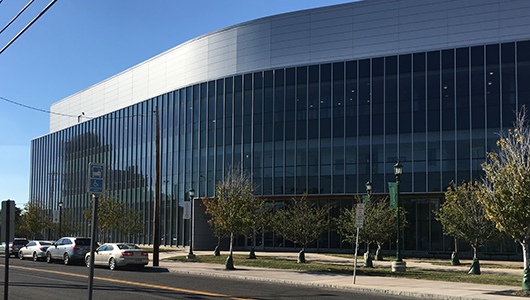 SYRACUSE, N.Y-- The Central New York Biotech Accelerator (CNYBAC) at Upstate Medical University has been awarded a 5-year $625,000 New York Regional Economic Development Council  Certified Incubator Award grant to support early stage commercialization projects promoting biotech innovation pipelines for incubation, acceleration, merger or acquisition.
One such program to be supported with this funding is the Medical Device Innovation Challenge. As part of the program, participants, selected by a review committee, will receive no-cost space for six months where they will access business and innovation services and prototyping equipment to prepare for commercialization of a product. A conference will be planned to showcase the Medical Device Challenge and promote opportunities for area entrepreneurs to collaborate. The Medical Device Innovation Challenge is expected to launch in early 2017.
Robert Corona, DO, MBA, Upstate's vice president for innovation and business development, who also serves as the chair of Pathology, said entrepreneurial activity and innovation in the biosciences sector is an under-realized regional opportunity.
"Fostering and supporting these efforts--which this funding from the state's Regional Economic Development Council will allow us to do--has the potential to lead to new business and job creation in Central New York," Corona said. "It is essential that we offer these entrepreneurs the space, technology, and expert guidance to jump start a discovery and see it through to commercialization where it will benefit the biomedical sciences and ultimately patient care."
The state grant also supports additional technology for the CNYBAC's National Grid Creation Garage, like 3D printing, critical for development of pre-design control prototypes, and the creation of a usability test center that will provide services such as early formative usability testing and coordination of subject recruitment and scheduling and coordination of Upstate's various simulated and clinical environment testing.
The CNYBAC also added some significant breadth in its ability to reach out and identify best business practices by joining the existing network of Regional Hot Spots and New York state Certified Business Incubators.
This fall, the CNYBAC opened its $5.4 million Medical Innovation and Novel Discovery (MIND) Center, as the newest feature of the 60,000 square foot accelerator.
The CNYBAC is located at 841 E. Fayette Street, Syracuse.