Upstate volunteer program joins battle to combat childhood obesity in city schools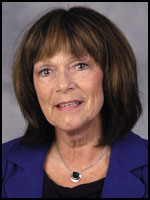 SYRACUSE, N.Y. — Active Generations, an OASIS Institute program that enlists older adults in fighting childhood obesity, is being presented as an after-school program in three Syracuse elementary schools.
Sponsored by Upstate Medical University's OASIS program in partnership with the Syracuse Say Yes to Education After School program, Active Generations is offered to students in grades three to five at Meachem, Roberts, and Van Duyn elementary schools. Upstate's OASIS program was selected by the OASIS National Institute as the first in New York to implement the program.
According to Sally Terek, Active Generation is expected to impact more than 200 children and their families in its first year. Terek serves as program coordinator for Active Generations.
"When older adults volunteer in urban schools, it is a win-win situation for the youth and older adults," said Terek. "Youth demonstrate improved educational outcomes and older adult volunteers manifest increased physical, cognitive and social activity."
Active Generation is an intergenerational program that addresses childhood obesity using the CATCH, (Coordinated Approach To Child Health) curriculum that includes three specific components: an interactive lesson, a healthy snack, and moderate to vigorous physical activity. The objective is to equip children and their families with the knowledge to make healthy choices.
CATCH, an evidence-based, nationally recognized curriculum, measures outcomes for children, including their knowledge—before and at the end of the program—about healthy food choices and physical activity. "The CATCH curriculum has been proven to impact healthy behaviors in children," said Terek, "which is why the OASIS Institute chose to use it as part of Active Generations."
Upstate's OASIS program offers programs and services that enrich the lives of mature adults by engaging them in lifelong learning and service programs so they can learn, lead and contribute in their communities.
For more information about OASIS, or the Active Generations Program, visit www.oasisnet.org or call 315-464-1746.