Neuroscience Program Faculty
Neurology
The Massa lab researches inflammation of the central nervous system with a focus on Multiple Sclerosis. Our major goal is to identify the biological determinants of pathological changes which lead to MS by focusing on immune cell activation and infiltration of the central nervous system. In order to accomplish this, we combine patient cell and mouse models of MS. In particular, we examine gene expression and its determinants using a combination of techniques, which include bisulfite sequencing, reverse transcription PCR, Western blotting, and more.
---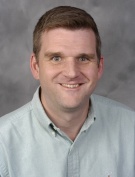 Neuroscience & Physiology
The Matthews lab studies the role of extracellular microenvironment in normal brain development and maturation, and its contribution to neural disorders and injury. Our lab is particularly interested in a substructure within the extracellular matrix called the perineuronal net. This structure is a key regulator of developmental plasticity and has been implicated in an array of neuropsychological and neurological disorders. The lab utilizes a combination of biochemical, neuroanatomical, and molecular approaches to understand the function of perineuronal nets and the neural extracellular matrix in both the normal and damaged brain.
---
Neuroscience & Physiology
The Middleton lab is focused on determining the biological bases of psychiatric and neurological disorders. We use high-throughput genetic, epigenetic, and functional genomic techniques with human subjects or animal and cellular models to identify molecular mechanisms linked to these disorders. We are particularly interested in autism, schizophrenia, ADHD, Parkinson's disease, alcohol abuse, and traumatic brain injury. Dr. Middleton is the Director of the Neuroscience Graduate Program at SUNY Upstate Medical University.
---
College of Health Professions – Physical Therapy Education
The Neville lab focuses on objective measures of mobility across a range of clinical topics. The lab, and collaborators, aim to develop models of human movement to inform device design and clinical assessment techniques. Currently, a primary interest is lower extremity biomechanics following concussion injury. The use of lab-based biomechanical measures can validate clinically adapted measures of gait, balance, and overall mobility in clinical populations to advance and inform clinical care. The overall goal is to use quantitative biomechanical models to inform clinical assessment and treatment to improve care for those with Parkinson's disease, concussion injuries, or other motor impairments.
---
Neuroscience & Physiology
The Olson laboratory studies neurodevelopmental disorders that disrupt dendritic initiation and growth. The dendrite is a major component of the wiring of the brain, and disruptions of dendritic development are associated with profound intellectual disability and epilepsy. We use multiphoton microscopy and mouse disease models to examine how genetic mutations, early neural activity and environmental factors affect dendritic growth and brain structure.
---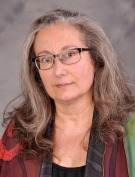 Neuroscience & Physiology
The Pignoni lab focuses on the roles of transcription factors and signaling molecules in neurogenesis and eye development. We primarily use the Drosophila melanogaster as an in vivo model, as it provides us with an incomparable platform for genetic analyses. We also work in cell culture and in yeast to dissect protein function at a molecular level. Lastly, we rely on transcriptomics to understand gene networks. Genes we study are cause of congenital disorders in humans. Dr. Pignoni currently serves as the Interim Chair of Neuroscience & Physiology.
---
Ophthalmology & Visual Sciences
The Solessio lab applies electrophysiological techniques, animal visual behavior, and mathematical modeling to identify the cellular and molecular mechanisms of temporal processing in the retina. We recently developed an operant assay where mice are trained to detect and respond to a flickering visual stimulus, an action that requires cortical input and decision-making. Using this approach, we have established a model of vision that matches fundamental properties of human psychophysics. We are currently pursuing two lines of research using different transgenic mouse lines: 1) determine how photoreceptor kinetics shape visual temporal information as the retina transitions seamlessly between rod-driven vision in dim lights and cone-driven vision in bright lights, 2) determine the limitations in the processing of temporal visual information in common forms of retinal degeneration.
---
Neurosurgery
The Ts'o lab is interested in decoding the underlying logic of cortical region development, particularly in cases where multiple regions share a common purpose, or a common region serves multiple functions. Our studies have revealed different pathways for distinct aspects of visual processing in a patchwork map of the cortex. In the visual cortex, we are studying how the various visual cortical regions interact. In the neocortex, we study how functional domains can be segregated within a cortical region. Together, these studies have important implications for our understanding of the brain's architecture and connectivity.
---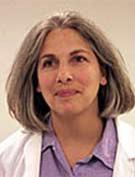 Neuroscience & Physiology
Modification of synaptic neurotransmission at glutamatergic synapses and activation of Ca2+-dependent second messenger systems contribute to the processes of learning and memory, neuronal survival and differentiation. These systems play important roles in the neuronal dysfunction that is observed following stroke and ischemia, focal epilepsies, and Alzheimer's disease. The Vallano lab was previously focused on analysis of the expression and functional responsiveness of distinct excitatory amino acid receptors (NMDA subtypes), modulation of responses by Ca+2-dependent protein kinases, and examination of the roles of these receptors and kinases in neuronal survival and differentiation. *Note that I have transitioned from research to medical education, and my laboratory is no longer operational. I am available to discuss these research areas with interested students, staff, and colleagues.
---
Neuroscience & Physiology
The Viapiano laboratory studies the mechanisms by which the neural microenvironment contributes to brain cancer initiation and growth. In particular, we focus on extracellular matrix components that trigger pro-tumoral effects and are produced by cancer cells. We generate novel reagents to target these molecules in brain cancer and utilize patient-derived and organ-on-chip tumor models; mouse models of cancer; molecular and cellular techniques; and high-end genomic analyses of brain cancer datasets and biopsy samples to develop new diagnostic and therapeutic strategies.
---
Ophthalmology & Visual Sciences
The Viczian lab is interested in human eye disease and how it originates during embryonic development. This process is disrupted in patients with anophthalmia (no eye) and microphthalmia (small eye), where the underlying cause in many cases is unknown. We identified T-box transcription factor, Tbx3, as an initiator of eye formation in frog. Our lab has extended these studies to the mouse, where we will determine which stages of mammalian retinal development require Tbx3. When misregulated, Tbx3 causes cancer. In other areas of the body, Tbx3 is required for normal lung, heart, limb and mammary gland formation. How Tbx3 is regulated in the eye and its underlying function is unknown. Insight into how this transcription factor functions may reveal links to causes of developmental eye disease.
---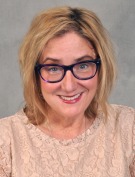 Neuroscience & Physiology
The MiNDS lab uses quantitative molecular biology and neuroanatomical techniques in the postmortem human brain and in animal models to understand the biological basis of schizophrenia. In order to understand normal human development and aging, we chart molecular and cellular brain changes across the human life span, in humans from two months in age to 100 years. Using cellular neurobiology, histology, anatomical molecular mapping, transcriptomics, and quantitative molecular assays of proteins, metabolites and enzyme activity to analyze the human cortex and basal ganglia, we seek to uncover the underlying causes of schizophrenia and other disorders.
---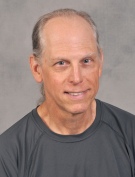 Neuroscience & Physiology
The Cognitive Neuroscience of Schizophrenia Laboratory aims to expose the relationships between thought impairment, genetic influence, and brain dysfunction in people with schizophrenia. Our translational research uses molecular findings from our collaborators to identify novel treatment targets. We combine brain imaging (MRI/fMRI/DTI), cognitive testing, genetic testing, and analysis of molecular biomarkers to validate and repurpose existing medications as adjunctive treatments in schizophrenia.
---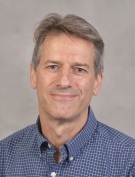 Pharmacology 
The current research foci of the Wojcikiewicz lab are the degradation of IP3 receptors and other endoplasmic reticulum proteins by the ubiquitin-proteasome pathway and the cellular role of Bok, a Bcl-2 protein family member that binds to IP3 receptors. Dr. Wojcikiewicz currently serves as the Chair of Pharmacology
---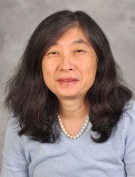 Psychiatry & Behavioral Sciences
The Wong lab researches major depressive disorder (MDD) and comorbid diseases using a combination of animal models and clinical studies. We look at MDD at both a systemic level, investigating the relationship between MDD and the gut microbiome in animal models; and at a cellular level, characterizing the role of the inflammasome and novel targets in mediating stress-induced depressive-like behavior and antidepressant response. We have also been probing the role of glia in eating, anxiety, and depressive behaviors. Our lab is very collaborative, both within Upstate Medical University and with external investigators.
---
Psychiatry & Behavioral Sciences
The Yao Lab studies synaptic and circuit plasticity underlying reward, emotion, and social behaviors in normal and disease conditions, with a focus in dopamine and the prefrontal cortex. Combining electrophysiology, behavior, optogenetics, and chemogenetics, we investigate how intrinsic and synaptic plasticity and modulation in PFC circuits are impaired in addiction, FTD (frontotemporal dementia), and autism, leading to behavioral deficits associated with these diseases. Employing molecular and cellular approaches, we also elucidate novel molecular mechanisms that regulate synapse formation, stabilization, and pruning. We use transgenic and viral-transduced mouse models and human iPSC-derived neurons.
---
Neurosurgery
The Zhao lab investigates the mechanisms underlying pathological progression and brain repair in cerebrovascular diseases, brain trauma, and neurodegenerative diseases. Our long-term goal is to search for new strategies for enhancing brain repair in stroke and traumatic brain injury and for restricting pathological progression in Alzheimer's disease and CADASIL disease. By recently recognizing that brain diseases and injuries disrupt the entire brain networks and brain functioning, Zhao lab research aims to develop next-generation approaches for brain repair in these devastating diseases. Current research projects in the Zhao lab are supported by research grants funded by the NIH and VA.
---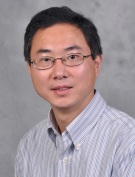 Neuroscience & Physiology
The Zhu lab is focused on characterizing processes of brain development using the Drosophila model. In type II neuroblast lineages, intermediate neural progenitors greatly expand production of neurons. By elucidating mechanisms underlying the proliferation and differentiation of the intermediate neural progenitor cells, we hope to gain mechanistic insights into the generation of brain complexity and brain tumor formation. In the mushroom body of the adult Drosophila brain, the mushroom body output neurons connect through their dendrites to specific axonal segments of mushroom body neurons. We use this model to clarify cellular and molecular mechanisms underlying subcellular-specific targeting of dendrites. Such subcellular specificity of synaptic connections has profound impact on neuronal activity and function.
---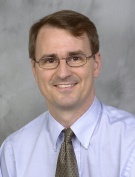 Ophthalmology & Visual Sciences
Normal nervous system development requires the precise control of both cell proliferation and differentiation (neurogenesis). Diseases resulting in too few, the wrong type, or too many neural cells, all have devastating effects, including developmental defects, cancers, and abnormal brain function. The Zuber lab uses both frogs and mice to address the fundamental question, "How are proliferation and differentiation balanced in neural cells?" Our long-term goals are to determine how this balance is maintained and identify changes that disrupt normal neural differentiation. Answering this seemingly simple question could lead to treatments for human diseases resulting from premature or delayed neurogenesis.
---