Cerebrovascular/Critical Care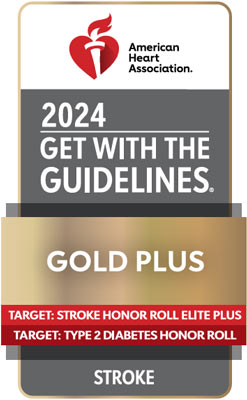 The Cerebrovascular division of the Department of Neurology at Upstate Medical University offers the most comprehensive evaluation and treatment for patients with vascular disorders of the central nervous system.
As the region's first Comprehensive Stroke Center, Cerebrovascular service has received multiple recognition awards for outstanding stroke care.
The Cerebrovascular division also supports the regional community by serving as a hub hospital to the growing stroke telemedicine network which aims to increase the proportion of patients who receive specialist-driven acute stroke care in a timely manner in their own community.
At Upstate Stroke Center, the Cerebrovascular service provide appropriate patients a collaborative, multidisciplinary care that includes:
Emergency Room Service
Vascular Neurology
Neurocritical Care
Vascular Neurosurgery
Vascular Surgery
Interventional Neuroradiology
Neurorehabilitation Services
Neurology-trained Nurses
Respiratory Therapists
Case Managers
Our Team includes:
Stroke specialists
Licensed Nurse Practitioner
Clinical Research Coordinator
Stroke Coordinator
Stroke Fellows
Neurology Residents
Our Providers