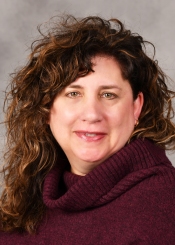 Accepting New Patients
315 464-4243
Brenda Schader, NP, FNP
CURRENT APPOINTMENTS
SPECIALTIES
Movement Disorders Neurology
LANGUAGES
PATIENT TYPE
PATIENT RATING
DISEASES & CONDITIONS TREATED
Huntington's disease
Parkinson's Disease
CLINICAL LOCATIONS
Upstate Bone and Joint Center
6620 Fly Road
East Syracuse, NY 13057
315 464-3938
Upstate Health Care Center
90 Presidential Plaza
Syracuse, NY 13202
315 464-4243
Upstate Health Care Center
90 Presidential Plaza
Syracuse, NY 13202
315 464-4243
CURRENT HOSPITAL PRIVILEGES
Upstate University Hospital
CAMPUSES
PATIENT COMMENTS
March 30, 2022
Brenda Is OUTSTANDING!!!!!!!!!!!!She is far above EXCELLENT!Knowledgeable,professional,knd,courteous,excells in all ways!!!!!!!!If I ask a question,Brenda ALWAYS researches the answer to best take care of my needs.She is wonderful!!
March 1, 2022
Brenda Schrader is a great NP for me. She listens and follows through.
January 7, 2022
They really care and never rush through appointments. If any questions after the visit I can send a message through MyChart. Always receive a timely response.