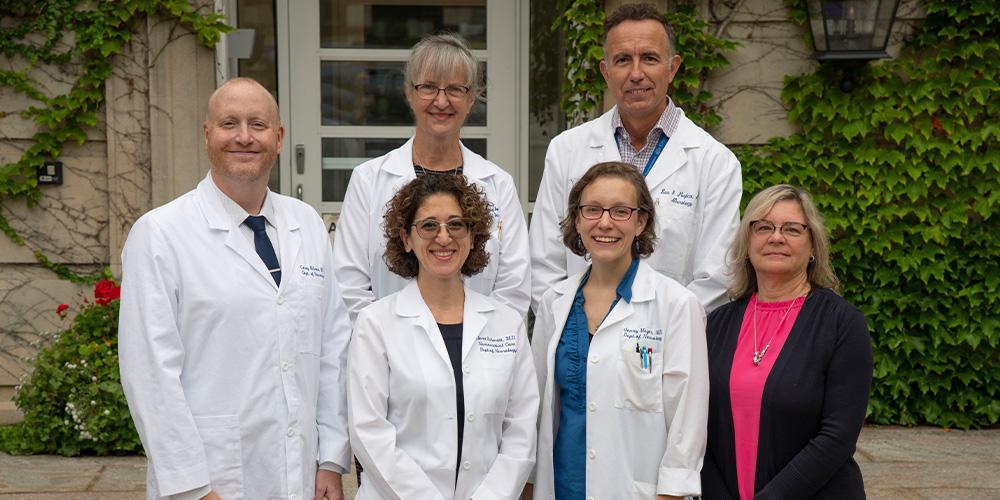 Residency Program Leadership
Jenny Meyer, MD
Program Director
Department of Neurology
UHCC 90 Presidential Plaza,
Syracuse NY 13202
Dr. Jenny Meyer is a native of Syracuse. She joined the neurology faculty in 2018 and became program director in July of 2022. Dr. Meyer is a graduate of Russell Sage College in Troy, NY. Dr. Meyer received her MD degree from SUNY Upstate Medical University's College of Medicine in 2013. She completed her Neurology Residency at Albert Einstein/Montefiore Medical Center in 2017. Dr. Meyer completed a fellowship in neuromuscular medicine at Albert Einstein/Montefiore Medical Center in 2018. Dr. Meyer is involved in clinical trials and currently is site investigator in patients with post-polio syndrome and ALS. Her interests include neuromuscular medicine, fantasy novels, hiking and alternative rock music. 
Corey McGraw, MD
Associate Program Director
Department of Neurology
UHCC
750 East Adams Street, Syracuse, NY 13210
Dr. McGraw received his MD from the University of Colorado School of Medicine. He completed his Neurology residency at Albert Einstein College of Medicine in the Bronx, NY where he was also chief resident. Dr. McGraw completed a fellowship in Multiple Sclerosis at Mount Sinai School of Medicine in NYC. He joined the faculty at Upstate Medical Center in 2018. He serves as the Division Chief of Clinical Neuroimmunology and the Director of the Upstate Comprehensive Multiple Sclerosis Center. He is site priniple investigator for a number of clinical trials in multiple sclerosis and neuroimmunology. He enjoys the beautiful outdoor environment in upstate, NY including hiking, camping, and exploring surrounding areas. If it's summer, you can find him at any of the outdoor downtown festivals that occur each weekend in Syracuse. If it is winter, you may find him cross country skiing or sledding.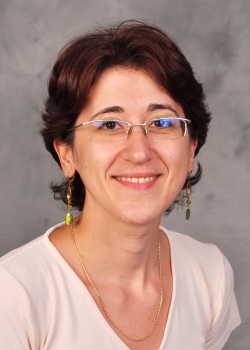 Elena Schmidt, MD
Associate Program Director
Department of Neurology
University Hospital
750 East Adams Street, Syracuse, NY 13210
Dr. Schmidt completed medical school in Romania and received her degree in 2004. She completed her Preliminary Year of Medicine, Neurology Residency, Clinical Neurophysiology Fellowship and Neurocritical Care Fellowships at SUNY Upstate Medical University. Upon completion of training Dr. Schmidt joined the faculty in January 2017 as a Neurocritical Care attending.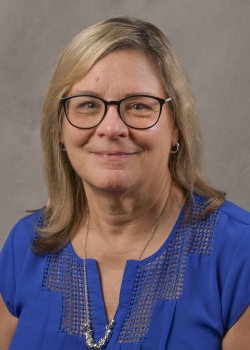 Mary E. Phelan, BS, C-TAGME
Education Administrator
Department of Neurology
1011 Jacobsen Hall
750 East Adams Street, Syracuse, NY 13210
Mary Phelan is a native of Upstate New York. She worked in the airline industry for over 20 years prior to joining Upstate. She started in the Research Administration Office in 2002 and joined the Department of Neurology in 2005 as program coordinator for the neurology residency. In 2007 fellowship programs were added. In 2013, Mary became the Education Administrator for the education programs in Neurology. In 2009, Mary took the TAGME (Training Administrators of Graduate Medical Education) certification examination and was recertified in 2014 and 2019.
Mary was the recipient of the Institution's Excellence in Graduate Medical Education Program Coordinator of the year award in 2012. In 2016, Mary received the program coordinator recognition award from the American Academy of Neurology (AAN). Mary was the receipient of the Campus Employee of year in 2021. Her interests are streamlining program processes, travel and spending time with family.