Upstate Mobile Mammography
Mobile Mammography Program
Upstate Medical University
To schedule an appointment: 315 464-2588
Program Manager, Wendy Hunt: 315 492-3353
Fax: 315 492-3354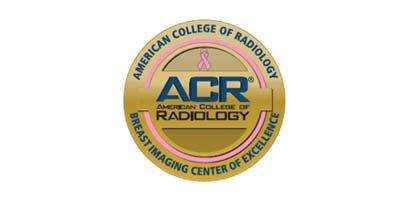 Upstate University Hospital offers breast cancer screening with our mobile mammography van. This mobile health clinic is on the road and serving women in the greater Central New York region. Our mobile unit provides the same high-quality, low-dose, 3-D screening mammograms available at all of Upstate's breast imaging locations and the images are read by Upstate University Hospital's board-certified Women's Imaging radiologists. 

Upstate's Mobile Mammography program started with a grant from Health Research Inc. and the New York State Department of Health, and is now supported by Upstate Medical University.
Screening mammography on the mobile unit is available for women 40 and over with no recent breast complications. Women who are having problems with their breasts (lumps found, nipple discharge) should contact their physician to discuss options. 
Upstate Mobile Mammography is now partnering with Upstate Cancer Center's We Matter program to provide a colorectal screening option for our patients with Fecal Immunochemical Testing (FIT) kits. We can give these at home stool testing kit to patients who are 45 or over and not already participating in routine colorectal cancer screening.
Appointments are recommended.
Request your appointment online or by calling 315 464-2588.
Frequently Asked Questions
Expand all
What is a mammogram and why should I get one?
Mammograms are x-rays of the breast. Screening mammograms are the most effective tool to detect breast cancer early.
Who should get screened?
American College of Radiology (ACR) and the Society of Breast Imaging (SBI) recommend yearly screening mammography starting at age 40 for women of average risk. Women should talk to their doctor about what their risk is for developing breast cancer and come up with a plan for when to start mammograms. Those with breast problems and symptoms may need other imaging and should talk to their doctor.
Screening for colo-rectal cancers is recommended starting at age 45. The two main screening tests are a colonoscopy every 10 years or Fecal Immunological Testing (FIT) with a kit used at home every year. People should talk to their doctor to find out if their family history or risk changes the screening recommendations. We Matter has more information on colorectal cancer screening.
What if I do have breast issues or symptoms?
We provide screening mammograms on the van. These are only for people without breast issues or symptoms. If you have breast concerns, you should talk to your doctor about what type of imaging you may need. More imaging services are available through Upstate at Wellspring Breast Care Center and Women's Imaging at Upstate Specialty Services at Harrison Center.
Do I need an appointment?
Appointments are strongly recommended to be sure you can be seen. Some clinic schedules are filled in advance, but we will do our best to see patients without appointments as time allows.
Do I need to have a doctor or script to be seen?
We do need a script (a.k.a. prescription or orders) for your screening mammogram. If you have a doctor or other health care provider, we will request it from them. If you do not have a doctor, you can get a clinical breast exam with our registered nurse on the van and an Upstate physician will provide the order for your mammogram one time. If you want to continue to get your mammogram with us, you will need to have a health care provider who will provide a script. We will give you a list of primary care providers in your area that you can contact.
How does payment work?
If you do not have insurance, the Cancer Services Program can usually pay for screenings. Please let the registration person know if you do not have insurance when you are scheduling your appointment and we will connect you with the Cancer Services Program.
Most health insurance plans fully cover a screening mammogram, but we highly recommend patients confirm their insurance coverage before scheduling an appointment.
Upstate will bill your insurance company directly. Any costs outside your coverage will be billed to you.
What do I need to do to prepare for my appointment?
Bring your photo ID and current insurance card to your appointment. Please do not wear any deodorant or any lotions or powders in the breast or underarm area the day of your appointment. Plan to arrive 15 minutes before your appointment time to complete the check in and registration process. Be ready to answer questions about your breast health and family's medical history.
Do I need to have my prior images/films from another hospital?
If your previous mammography images are coming from another health system, our team can request the images. Please let the scheduler know if you plan to request your images to be sent; we can provide information on where to send them. If images have not been received by the date of your mammogram appointment, your results could be delayed.
When will I get my results?
Once your mammogram images are read by one of Upstate's Breast Imaging Specialists, your result letter will be sent to you through your Upstate MyChart account automatically or through the mail within 30 days, if you do not have a MyChart account set up. A copy of your report will be sent to the health care provider you designate during scheduling. If more imaging is required, you may be contacted by our Registered Nurse before you receive a letter.
What if I need follow up services?
If you need follow up services, the program's Registered Nurse will contact you and can help you set that up at either of Upstate's breast imaging centers or a facility of your choice.
Is the van handicap accessible?
The van is equipped with a wheelchair lift for patients who are unable to walk up the stairs. Please let the scheduler know if you need to use the lift when you make your appointment, as more time is needed. Patients will need to stand unassisted for up to 10 minutes during their mammogram. Canes or walkers may be used for support during the mammogram if needed.
What if I need more help with the FIT kit and colorectal cancer screening?
Please call 
We Matter
 program at 315-484-4237 about using the FIT kit and other questions related to colorectal cancer screening.
Can you come to my house?
We are unable to go to each person's house. We aim to set up our screening clinics at a convenient site in each area we visit.
Is there a way to support this program?
You can share when we will have a clinic in your area and/or you can donate to the Wellspring Breast Care Center account, Fund ID 48780, with the
Upstate Foundation
.