Quality Improvement and Patient Safety
We have a robust and expanding Quality Improvement and Patient Safety program in the Department of Medicine
Currently, numerous resident‐initiated and resident‐run QI initiatives are ongoing on both the inpatient and outpatient services
QI efforts among housestaff are supported by a dedicated PGY‐4 Chief Resident for Quality position, an Associate Vice‐Chair for Quality and Vice‐Chair for Quality in the department.
Mission Statement
The Department of Medicine healthcare team is committed to delivering high quality, safe, efficient, and patient‐centered care to our patients and our community.
Values
Excellence in patient care
Teamwork and collaboration
Respect and collegiality
Patient and family‐centered care
Morbidity and Mortality Conference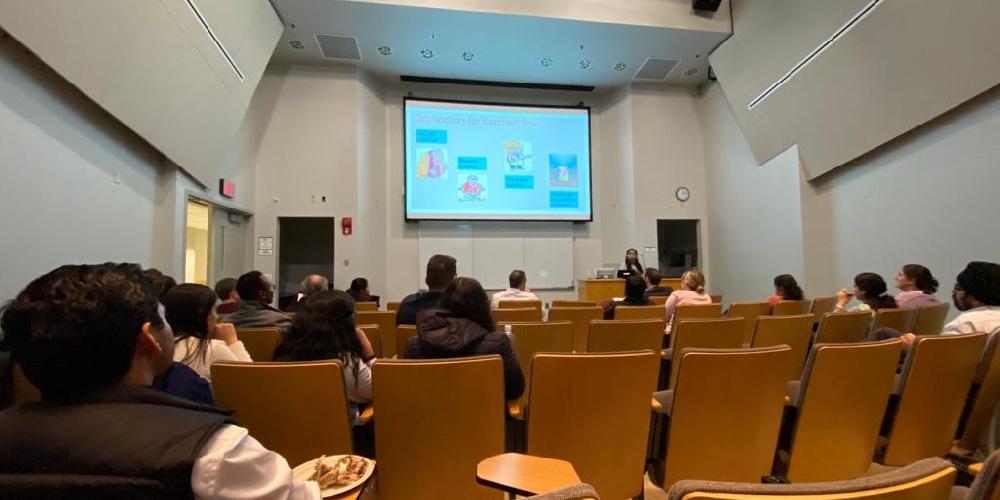 Biweekly conference at the Department of Medicine's Power Rounds
Presented by team of two PGY‐2 residents
Systems‐based conference model with focus on dual goals of clinical education as well as addressing patient safety issues and reducing preventable errors
Resident Quality Council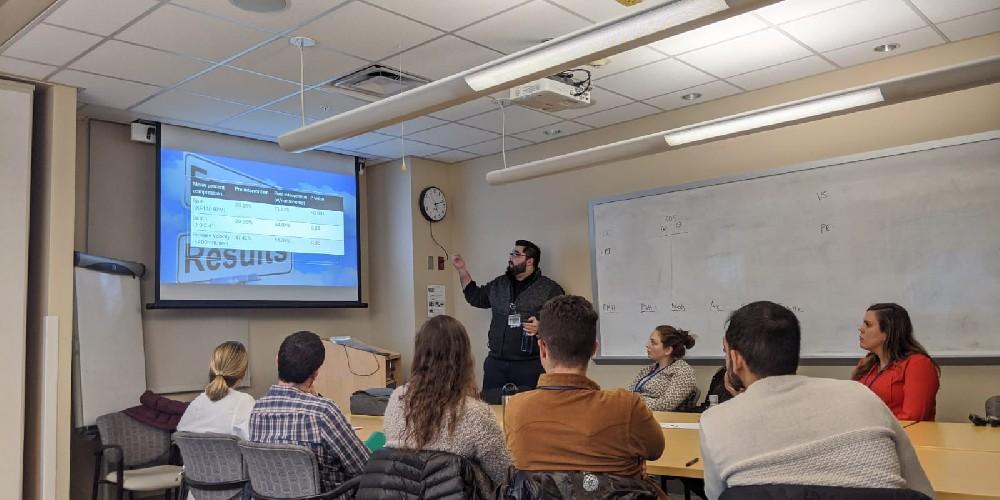 Monthly, informal meeting involving residents, faculty and other services including nursing, pharmacy.
Review of interesting cases from a quality perspective, raising of important quality and system issues to be addressed
Opportunity to present results or progress of ongoing and completed quality projects
Opportunity for residents to partner with students and other disciplines/services for QI projects and
scholarship
QI Curriculum –Workshop series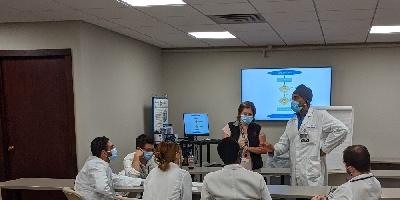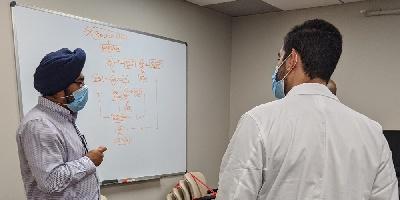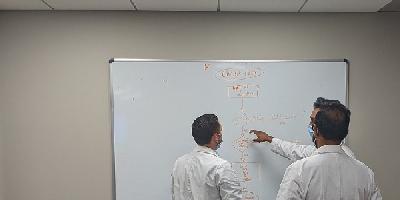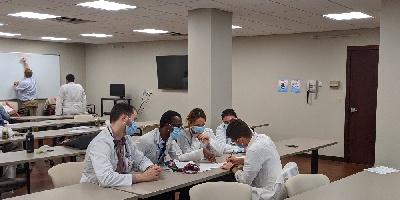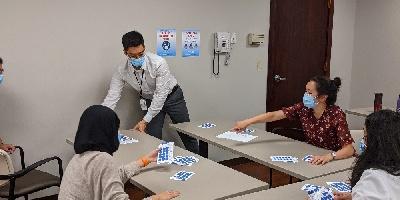 Novel, "flipped", longitudinal curriculum initiated this academic year
Based on the Institute for Healthcare Improvement(IHI) Open School's Basic Certificate in Quality and Patient Safety
Focus on active learning and trainee‐engagement
Monthly workshop during ambulatory week
Small‐group exercises to help anchor quality improvement and patient safety concepts to day‐to‐day clinical work
 Distinction in Quality and Safety Program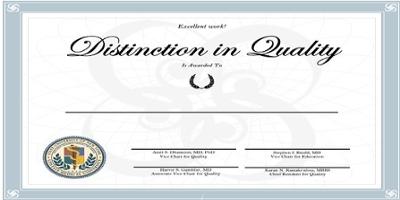 Certificate awarded to recognize resident involvement in quality and patient safety as evidenced by participation in quality projects within the department of medicine, the review and presentation of morbidity and mortality events and regular participation in the resident quality council. 
Quality Updates Meeting
Monthly inter‐disciplinary department‐wide meeting
Review of data/quality metrics for the department of Medicine
Discussion of initiatives for improvement
Regular updates from other teams – Clinical Documentation Improvement(CDI), Patient Experience (PX), Infection Control, Resuscitation, CHF Nurse Coordinators
Opportunity for resident/faculty education
 Accomplishments
Creation of departmental multidisciplinary quality and patient safety conferences
Creation of a physician code team leader for the hospital code/rapid response team
Creation of a physician signout tool that is imbedded in the hospital EMR
Creation of admission, progress note, and discharge note templates for internal medicine residents that optimize accurate documentation
Creation of multidisciplinary rounds with case management, physical therapy, nutrition, nursing, and physicians to facilitate patient‐centered care and hospital throughput
Creation and implementation for hospital discharge work‐flow process to ensure patient safety, improve accuracy of medication reconciliation, and ensure a safe transition to outpatient care.
 Publications
Khorasani‐zadeh A, Krowl LE, Chowdhry AK, Hantzidiamantis P, Hantzidiamantis K, Siciliano R, Grover MA, Dhamoon AS. Usefulness of a metronome to improve quality of chest compressions during cardiopulmonary resuscitation. Baylor University Medical Center Proceedings 2020 Aug 24 (pp. 1‐2). Taylor & Francis.
Kudaravalli P, Doobay R, Carvounis C, Toomey C, Dhamoon A. Initiatives to reduce the inappropriate use of proton pump inhibitors in an outpatient primary care clinic. Ann Pharm Fr. 2020 May 30:S0003‐
4509(20)30069‐9. doi: 10.1016/j.pharma.2020.05.002.
Custer A, Rein L, Nguyen D, Wentworth K, Dhamoon A. Development of a real‐time physician–patient
communication data collection tool. BMJ Open Quality 2019 Nov 2;8(4):e000599. doi:10.1136/ bmjoq‐2018‐ 000599.
Krowl L, Gudlavalleti A, Patel A, Panebianco L, Kosters M, Dhamoon AS. A pilot study to standardize and peer‐review shift handoffs in an academic internal medicine residency program: The DOCFISH method. Medicine (Baltimore). 2018 Oct;97(41):e12798.
Masood U, Sharma A, Bhatti Z, Carroll J, Bhardwaj A, Sivalingam D, Dhamoon AS. A Successful Pharmacist‐ Based Quality Initiative to Reduce Inappropriate Stress Ulcer Prophylaxis Use in an Academic Medical Intensive Care Unit. Inquiry. 2018 Jan‐Dec; 55: 46958018759116.
Lau C, Dhamoon AS. The impact of a multidisciplinary care coordination protocol on patient‐centered
outcomes at an academic medical center. Journal of Clinical Pathways. 2017; 3[4]: 37‐46.