Talha Tanriverdi, MD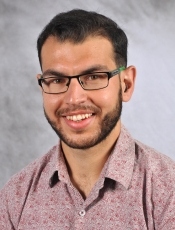 Hometown: Istanbul, Turkey
Medical School: Uludag Universitesi Tip Fakultesi
Professional Interests: Cardiology
Personal Interests: Reading, cycling, kayaking, and travel. While here, I want to explore winter sports, too!
Languages spoken, other than English: Turkish
What do you like about the residency program? Upstate is a perfect place to be a resident! Everyone is very nice and helpful; the schedule is well-thought for our education and well-being. I do not doubt that we'll thrive to become well-rounded physicians here.