Elad Levine, MD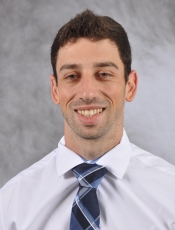 Hometown: Manof, Israel
Medical School: Charles university in Prague 
Professional Interests: Heme/Onc, Hospitalist
Personal Interests: Tennis, Piano, reading books
Languages spoken, other than English: Hebrew, Spanish
What do you like about the residency program? There are many great things about the program. The 3 things that stand out the most to me are the people, the schedule and the career opportunities.