Medicine, Department of
Upstate University Hospital
Rm. 5142
750 East Adams Street
Syracuse, NY 13210
Google Maps & Directions
Phone:
315 464-4505
Fax:
315 464-4484
Name:
Deborah Shelby, Assistant to the Chair
Email:
shelbyd@upstate.edu
The Department of Medicine at Upstate Medical University is comprised of 12 divisions. Our mission promises to improve the health of the communities we serve through education, biomedical research and health care.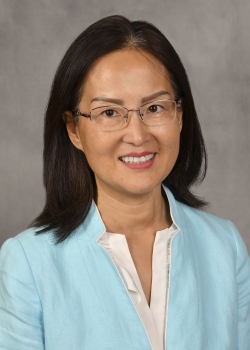 Dr. Cynthia Taub, MD, MBA
Department of Medicine Chair
The department has a long and rich history of excellence in education, and has made highly significant contributions to biomedical research. Its physicians and staff provides clinical care to patients from a broad catchment area ranging from Pennsylvania to the Canadian border, and including over 16 counties in Upstate New York.
Divisions of Medicine