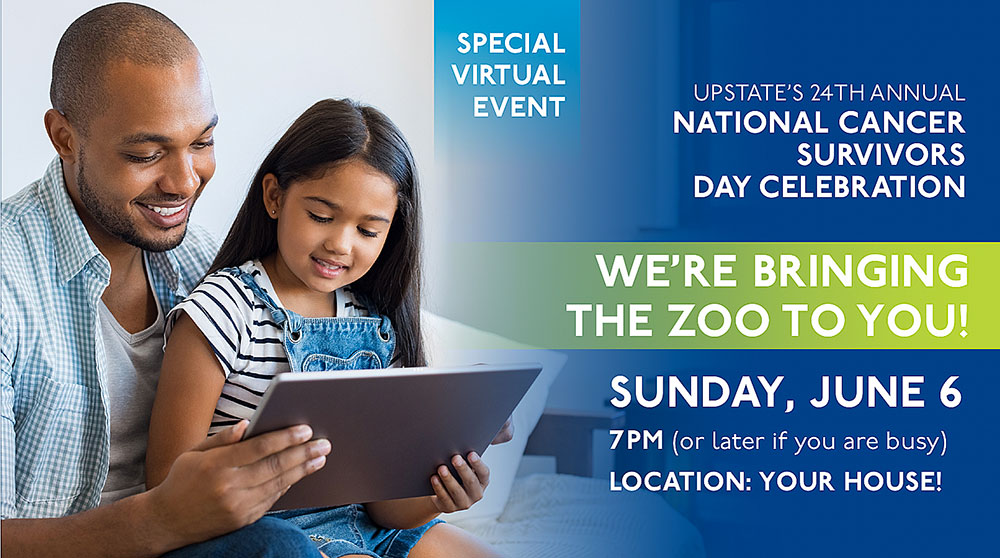 Our celebration presentation will be shared here on:
Sunday, June 6 at 7:00 pm
In honor of Upstate's 24th Anniversary of sponsoring National Cancer Survivors Day, we will host a very special virtual event at the Rosamond Gifford Zoo.
Cancer survivors and their families are invited to join us for a video premiere starring our animal friends from the zoo, cancer survivors and Upstate Cancer Center doctors and staff.
Be a part of the celebration! Share your favorite photo and inspiring quote to be included in our video. Email your photo and quote by April 30th to: BentonCh@upstate.edu
Follow us on the Upstate Cancer Center Facebook page, @UpstateCancerCenter, for updates and the latest information about our annual celebration.