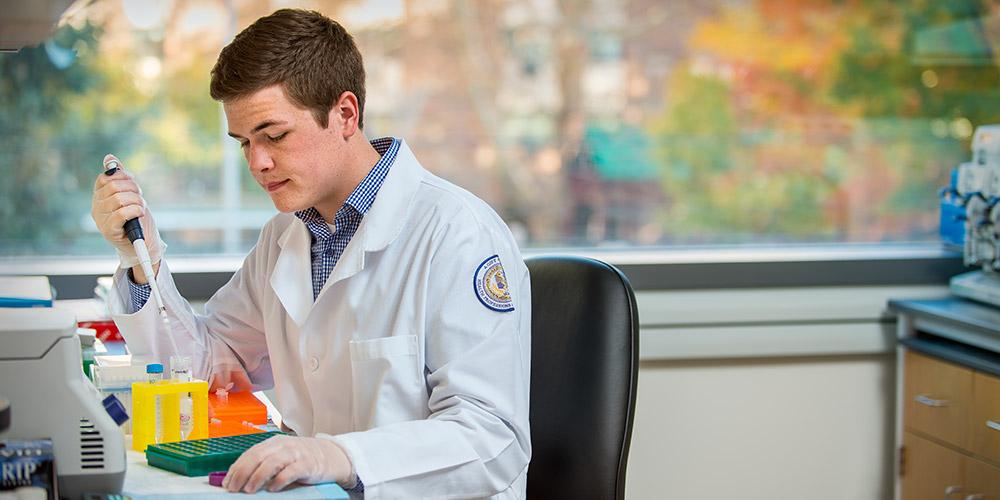 Our basic science research shares a common goal: to better understand the human body and disease.
Most of the basic science research at SUNY Upstate is conducted through the College of Graduate Studies. Our multi-disciplinary approach targets the illnesses that affect the most people: cancer; infectious disease; diabetes, metabolic disorders and cardiovascular disease; and diseases of the nervous system. Research in these areas represents three-fourths of SUNY Upstate's total research funding.
MD/PhD students receive their PhD degree through one of five basic science departments:
Our students have also completed their PhD in departments such as Urology, Rheumatology, and Orthopedics. Though most students and faculty are affiliated with one department, our multi-disciplinary philosophy means student's research often crosses departmental lines.
Find out more about research at Upstate.