Leah Caldwell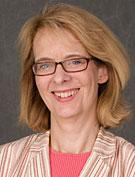 Leah Caldwell, assistant vice president for Marketing and University Communications, leads the marketing team and provides direction on marketing strategy, research, and planning. An excellent writer and "jack of all trades," Caldwell offers a deep understanding of the University and its clinical services. For many years, Caldwell directed the marketing and special projects needs of Upstate's four colleges, student admissions, and the Office of the President. She is recipient of many awards, including the SUNY chancellor's award for professional service. During her 20+ years of service, Caldwell has gained the much-deserved trust of high-level people across academic and hospital circles, and across SUNY with her deep allegiance to our success and unwavering ability to deliver on significant projects.
Dan Cameron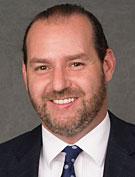 Dan Cameron is an award-winning graphic designer who began his Upstate career at the community campus. He offers expertise in electronic and traditional media, including illustrating a 3D map of our community campus, nanoparticles obliterating a tumor, and a graphic for our collaboration with Syracuse Housing. He designed our new suite of billboards and ads and creates pieces for our colleges and hospitals. Cameron was art director at a newspaper, creative director for a publisher and did pre-press work for printers. He paints murals for homes and exhibits his paintings in Armory Square. Cameron has a BFA from Cazenovia College.
Kathleen Carnes
Kathleen Carnes is an award-winning graphic designer/project manager who creates hospital and academic materials, including large-scale projects for Upstate's cancer center, children's hospital, and EPIC and MyChart initiatives. Her elegant work has been recognized with SUNY CUAD awards. Prior to joining Upstate, Carnes owned a graphic design studio and worked for advertising/design agencies in Central New York and Boston. A seasoned, well-rounded designer, Carnes brings expertise in project management and marketing to Upstate. She holds dual degrees from the Rochester Institute of Technology and the Fashion Institute of Technology. Carnes' interests include historic preservation, public education, gardening, jewelry making, and painting.
Stephanie DeJoseph
Stephanie DeJoseph is campus projects manager. A writer and editor, she works with academic offices to produce convocation and commencement programs. Known for her personal warmth and great style, DeJoseph provides marketing support for Employee Recognition, Elizabeth Blackwell and Clergy days. She works with a team on Upstate's blood drives, and their success has resulted in significant cost-savings. DeJoseph received a Governor's Award for her efforts on the community giving campaign. A graduate of LeMoyne College, DeJoseph was an English/ESL teacher prior to joining Upstate. Her interests include jewelry making, gardening, cooking, knitting and spending time with her wonderful family.
Jim Howe
Jim Howe brings a background of reporting and editing to the position of clinical writer in Upstate's Marketing and University Communications Department, including more than two decades at the Syracuse Post-Standard and a master's degree in journalism from Syracuse University. He is also the assistant managing editor for Upstate's "HealthLink on Air" radio show and writes on a variety of topics for Upstate's quarterly magazines, Upstate Health and Cancer Care. That variety reflects a wide range of personal interests, including history, food, travel, photography, pursuing his next black belt in mixed martial arts and hearing about the world of medicine from family members in the field.
Zanette Howe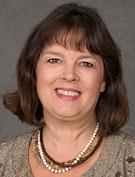 Zanette Howe is the assistant director for Community Relations and director of Upstate Medical University's Community Giving Campaign. Under Howe's leadership, Upstate has received two Governor's Awards and two United Way Spirit of Caring Awards for campaign excellence. Ms. Howe is responsible for campus participation in numerous community activities and provides marketing support on numerous campus-wide committees including: National Cancer Survivors Day, Employee Recognition Day and National Hospital Week. She launched Upstate's Volunteer Council in 2003 and served as marketing chair on the Corporate Volunteer Council board. Ms. Howe received her B.A. from Judson College (Elgin, IL) and is a 2005 graduate of Leadership Greater Syracuse. In her spare time she loves playing with her Pug (Koji), golfing, reading and spending time with friends and family.
Rebecca Janowski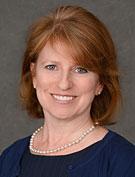 Rebecca L. Janowski has a bachelor's degree in design from Skidmore College. She worked at ad agencies in the Utica area before joining the marketing department at Upstate in 1997. She is a member of the Sustainability Awareness Committee and takes special pride in promoting nurse recruitment, Upstate College of Nursing and Upstate's blood drives. In 2012, Janowski received the Special Appreciation Award from the Nursing Department at Upstate. She enjoys kayaking, paddle boarding, camping and donating time and resources to local animal shelters and election campaigns.
Susan Keeter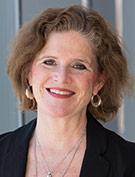 Susan Keeter MFA leads the creative team that designs advertisements, signage, brochures, logos, etc. for print, and, increasingly, for digital communications. Keeter's favorite projects include Upstate Health and Cancer Care magazines. She has painted portraits for Upstate and the horse sculpture for our children's hospital. She's illustrated and co-authored books, including "Waiting for Benjamin" (about autism) and "Three 19th Century Women Doctors." Keeter is recipient of the Faculty and Staff Association for Diversity, President's Affirmative Action and YWCA's Diversity Achiever awards. A breast cancer survivor, Keeter is proud that all her doctors attended medical school, did their residencies and/or are on the faculty at Upstate.
Charles McChesney
Charles McChesney is an assistant director of marketing and university communications, focused on raising awareness of the four colleges of Upstate Medical University. A native of Syracuse, he has worked in journalism from New England to California and at not-for-profits, including serving as executive director at the Alliance for the Commonwealth in Boston. He enjoys meeting students and faculty and learning about their latest research. A graduate of Colgate University, his personal interests include history, science, running with his dogs and traveling with his wife and children.
Rebecca Pesci
Becca Pesci is the community events assistant for the marketing and university communications department. Known for her enthusiasm and solution-driven approach, Becca brings experience from her work in theater and wedding planning background to assist in community events, the Community Giving Campaign and to provide administrative support to the department. Prior to joining Upstate, Becca assisted on the successful accreditation of Le Moyne's Occupational Therapy Program. Becca obtained a BFA from Ryerson University in Toronto, Canada. Becca also holds a graduate certification in event management from Algonquin College in Ottawa, Canada. Her interests include traveling, yoga, and spending time with friends and family.
Michele Rivoli
Michele Rivoli, Assistant Director of Marketing, began her Upstate career in Business Development with the former Community General Hospital. Since the 2011 community campus acquisition, she has expanded her work to serve the marketing needs of a variety of hospital departments on Upstate's downtown and community campuses. Prior to joining Upstate, Rivoli spent 12 years as a newspaper journalist specializing in investigative and feature reporting. A graduate of SUNY Oswego, she offers an expertise in organizing corporate events and has a special interest in working with videographers in television production and with photographers on large-scale photo shoots.
Amber Smith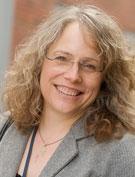 Senior writer/editor Amber Smith spent 25 years in newspaper journalism before joining Upstate Medical University's Marketing & Communications Department in 2011. She wrote mostly about medical issues and health care during her career at The Post-Standard, the daily newspaper in Syracuse, and her work won several national, state and local journalism awards. She completed the paramedic-training program at Upstate in the early 1990s and volunteered for 10 years at NAVAC Ambulance. Later, she earned her master's degree in Health Services Management and Policy. At Upstate, she is responsible for the What's Up at Upstate blog at upstate.edu/whatsup; the weekly talk radio program, HealthLink on Air, which airs on WRVO Public Media from 9 to 10 p.m. Sunday nights; and the quarterly Upstate Health magazine. She strives for a healthy, active lifestyle that may include yoga, skiing, running or various exercise classes, but she hung up her black belt soon after she earned it. Much of her time today is spent on the sidelines of soccer games or in the audience of various theatrical/musical productions.