Kristopher Paolino, MD, MTM&H, FACP
Associate Professor, Program Director
Dr. Paolino has over 10 years of Infectious Disease experience. He provides a combination of compassionate patient care with a high quality educational experience, while delivering it in a particularly magnanimous manner. Dr. Paolino encourages an environment of scholarly activity for our Fellows to expand their knowledge of Infectious Disease. 

Michelle Scott, LPN
Infectious Disease Associates Fellowships Administrator
Michelle brings over 20 years of diversified patient care experience combined with a practical and efficient ability to manage both an out patient practice and the Fellowship Program. Her commitment to patient care and our Fellowship Program are an integral part of our training program. 
Timothy Endy, MD, MPH, FACP, COL (Ret), MC, USA
Dr. Endy brings a breadth of knowledge in both Internal Medicine and Infectious Disease to our program; his dedication and passion for teaching and research are easily recognized by students and faculty alike. This energetic, approachable, yet disciplined atmosphere fosters a rich learning environment for our fellows. Dr. Endy is an international expert in the field of Dengue and Dengue Hemorrhagic Fever and emerging viral pathogens.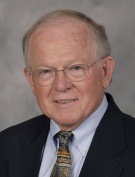 Donald Blair, MD, OCHD Bureau of Disease Control; TB Control
Dr. Blair brings a vast experience of over 30 years in the field of Infectious Disease. Dr. Blair fosters an environment of excellence in patient care, a structured an organization learning environment balanced with an excellence in teaching that is only found in a Professor with a expansive clinical and management experience. His clinical interest are HIV Care, Infectious Disease Consultation, and Tuberculosis Control.