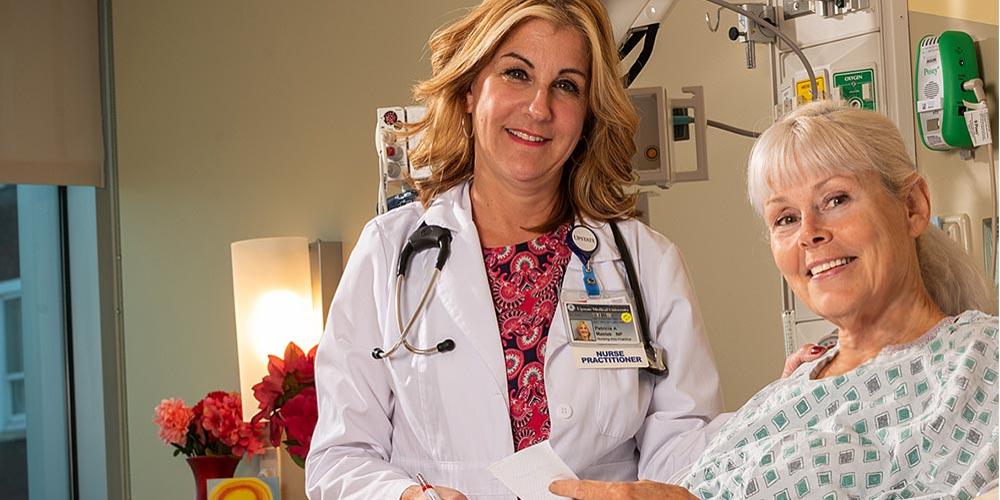 ---
Contact Upstate Connect
315 464-8668
or
800 464-8668
---
Comprehensive cardiac care at Upstate gives you the best outcome for more opportunities to enjoy a full life.
Our multidisciplinary expert team of surgeons, medical and interventional cardiologists, anesthesiologists, perfusionists, technologists, nurses, rehabilitation professionals and dedicated patient navigators work to diagnose your condition and provide the most personalized treatment plan. Within this network of dedicated professionals, our team approach improves communication and personalization of your care, including any needed tests and procedures, even if you have multiple medical issues.
Our experts provide advanced care, assisted by state-of-the-art technology, in specialty areas including:
Interventional Cardiology
Catheterization
Electrophysiology
Structural Deart Disease
Heart Disease Prevention and Ongoing Management
If your cardiac condition requires a hospital stay our team is here for you, to help you get back to what you love doing. Patients are cared for in two distinct units with specialized care: Cardiopulmonary Intensive Care Unit (CPICU) and Cardiac Care Unit (CCU). Both are located on 8F, on the eighth floor of Upstate University Hospital. Once discharged, you will be referred to an Upstate cardiologist or for cardiac rehab, when needed, to continue your care.
As the region's only academic medical center, Upstate is bringing our hearts and minds together for you.