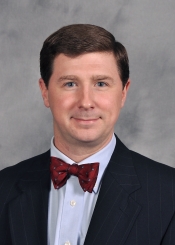 315 464-4851
Derek Cooney, MD, LEO, FACEP, FAAEM
CURRENT APPOINTMENTS
SPECIALTIES
Emergency Medicine
Undersea and Hyperbaric Medicine
EMS & Disaster Medicine
CLINICAL BACKGROUND AND MY APPROACH TO CARE
Medical Direction of Emergency Services (EMS, Fire, Emergency Managament, Police, Communication Centers). EMS and Disaster Medical Response.
Current Police Officer. Tactical medical support to multiple Law Enforcement Agencies.
Industrial health and fitness for duty screening. Certified Medical Review Officer (AAMRO).
Emergency Care and Hyperbaric Oxygen Therapy for: Crush Injury, Decompression Sickness, Arterial Gas Embolism, Venous Gas Embolism, Cerebral Air Embolism, Carbon Monoxide Poisoning, Cyanide Poisoning, Compromised Flaps, Compromised Grafts, Necrotising Fasciitis, Acute Thermal Burns, Intracranial Abscess, Severe Anemia, Central Retinal Arterial Occlusion, Artial Insufficiency Wounds, Acute Sensorineural Hearing Loss.
DISEASES & CONDITIONS TREATED
Critical Illnesses and Injuries
Medical Emergencies
Trauma
TREATMENTS / SERVICES
Emergency Services
Hyperbaric Wound Care
Wound Care
CLINICAL LOCATIONS
Upstate Emergency Room (Downtown)
750 East Adams Street
Syracuse, NY 13210
315 464-5611
Upstate Emergency Room (Downtown)
750 East Adams Street
Syracuse, NY 13210
315 464-5565
CLINICAL SECTION AFFILIATIONS
Emergency Medicine
Hyperbaric Medicine
Wound Care
CURRENT HOSPITAL PRIVILEGES
Upstate University Hospital
CAMPUSES
PREVIOUS APPOINTMENTS
Texas A&M University College of Medicine, 2006-2007