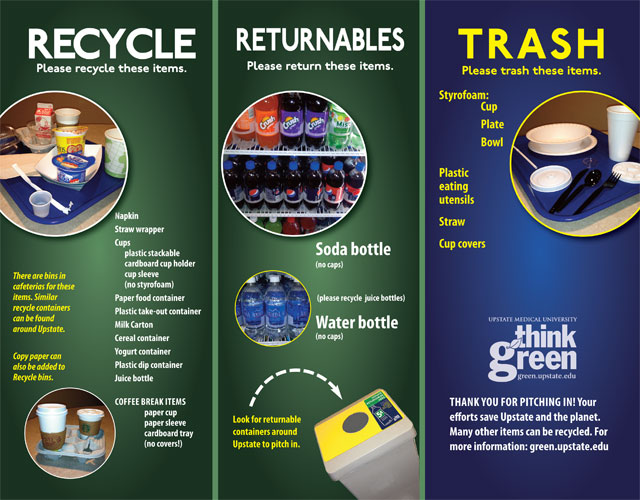 Recycling Starts with You!
Whether you're an employee, faculty, student, or volunteer at Upstate, please "pitch in." Recycling starts with you! Everyone is being asked to participate in the recycling effort at Upstate.
All office locations are requested to separate their trash and mixed recyclables in two separate containers that have been provided for you. "Mixed Recyclables" include paper, glass, metal and plastic recyclable items. You can mix those items in one container. (All of our recyclable materials are separated for us when they arrive at the Onondaga County Resource Recovery Agency.)
We are asking all employees to empty their office mixed recycling containers, as needed, at a nearby Central Recycling Location. Our Environmental Services Department will continue to pick up trash from all offices.