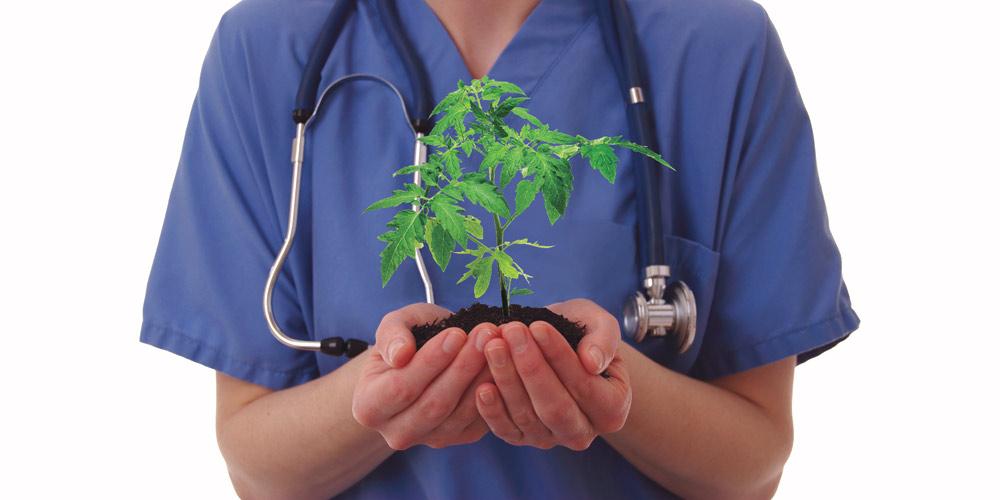 Think Green Fair 2014 Overview
Tomato Plant Giveaway
Tomato plants were given to all Green Fair attendees. Extras were donated to the Community Garden at Pioneeer Homes.
Pictured is Gary Kittell, Director of Physical Plant and member of the Upstate Sustainability Committee, giving out tomato plants at this year's fair.
Green Baskets Raffle
Three green baskets were given away at the fair – a gardening bucket, a green cleaning products basket and a green personal care products basket.
Winners of this year's raffle were:
Gardening bucket: Katy Price, Pharmacology Department
Green cleaning products: Lauren Germaine, Curriculum Office, College of Medicine
Personal care products: Jill Green, Clinical Pathology - Micro & Viriology
Rain Barrel Drawing
The rain barrel drawing, compliments of Water Environment Protection/Onondaga County Save the Rain, was won by KC Jones, Physical Plant, Electronics Shop.
Green Art Exhibit
The first annual Think Green Art Fair was warmly received on the second floor of Setnor Hall. Over 15 artists (Upstate staff and students) submitted work for the show, which is still available to view on the first floor of the Health Sciences Library.
The artwork represented a wide variety of media, including: photography, fiber art, and painting. Artists were encouraged to submit work that celebrated nature, conservation efforts, and sustainability, or provided commentary on industrial/human impact on the environment. Exhibit visitors were encouraged to vote for the "Best in Show." After tallying the 145 votes the 2014 "Best in Show" is a color photograph titled "Wakes" by Tod Leggat. The runner-up was created by Laura Roth, a painting on tree fungus titled "Our Camp," also received an impressive share of votes.