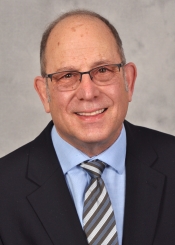 315 464-5419
RESEARCH PROGRAMS AND AFFILIATIONS
Biomedical Sciences Program
Microbiology and Immunology
RESEARCH INTERESTS
Investigate the role of Cx43 gap junctions and hemichannels in immunity
EDUCATION
PhD:
University of North Carolina at Chapel Hill, 1981
RESEARCH ABSTRACT
Role of Connexin43 (Cx43) in the immune System
We have developed a model system to study the role of the gap junction protein Cx43 in the immune system of mice. There are many reports that suggest that Cx43 is a critical for a variety of immune functions. We are particularly interested in the role of connexins in the function of macrophages and dendritic cells during antigen presentation and induction of tolerance.
Role of Gap Junctions and Tunneling Nanotubes in Cystinosis.
There is evidence that transplanted macrophages may act to correct the lysosomal transport disease, Cystinosis. We have been exploring the role of Cx43 in the formation and function of the tunneling nanotube.
Selected References
Glass, A.M., Snyder, E.G., Taffet, S.M.. Connexins and pannexins in the immune system and lymphatic organs.Cell Mol Life Sci. 72:2899-910 (2015)
Morel, S., Chanson, M., Nguyen, T.D., Glass, A.M., Richani Sarieddine, M.Z., Meens, M.J., Burnier, L, Kwak BR, Taffet SM., Titration of the gap junction protein Connexin43 reduces atherogenesis. Thrombosis and Haemostasis 112:390-401, (2014)
Glass, A.M., Coombs, W., Taffet, S.M. Spontaneous cardiac calcinosis in BALB/cByJ mice. Comparative Med. 63:29-37. (2013)
Glass, A.M., Wolf, B.J., Schneider K.M., Princiotta, M.F., Taffet, S.M. Connexin43 is dispensable for phagocytosis J Immunol;190:4830-5 (2013).
PUBLICATIONS
Link to
PubMed
(Opens new window. Close the PubMed window to return to this page.)