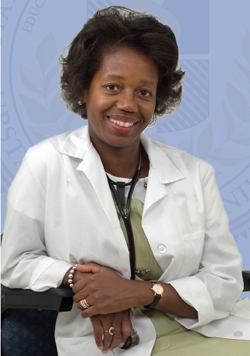 "It's difficult for some people to relate theoretically to geriatrics. But the reality is that we will all be there one day. It's time to create the geriatric care we will someday need ourselves."
You Can Help!
The Sharon Brangman Endowment honors Sharon A. Brangman, MD, and will advance Upstate's mission of geriatric education by broadening the understanding of the health issues of older adults across medical specialties to ensure that the region's aging population receives appropriate health care today and tomorrow.
The Foundation for Upstate Medical University is seeking corporate, foundation and individual donors to contribute a total of $1.5 million to this special endowment campaign honoring Dr. Brangman. When fully funded, the endowment will generate approximately $75,000 per year to support the continuing and future excellence of geriatric education and patient care at Upstate Medical University/Upstate University Hospital.