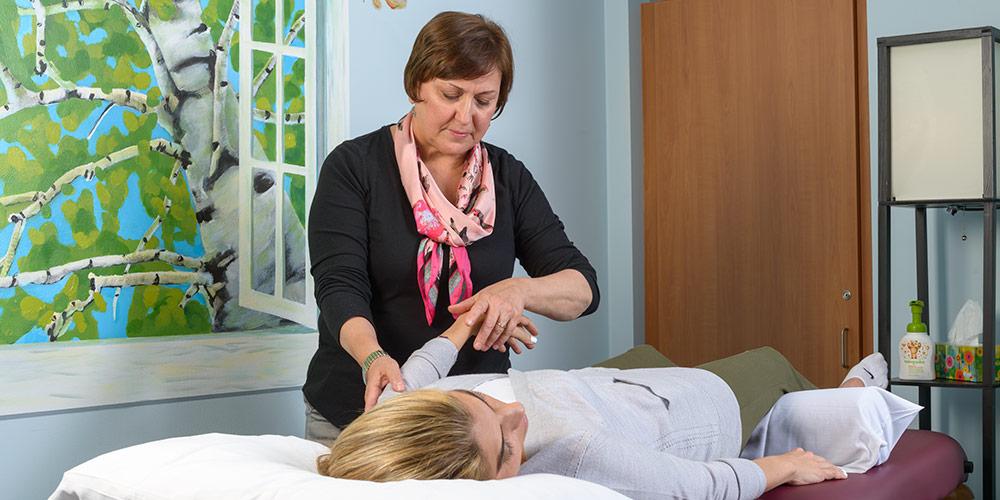 Pediatric Rheumatology and Integrative Medicine
725 Irving Avenue, Suite 805
Syracuse, NY 13210
Phone: 315 464-7611
Fax: 315 464-5853
Integrative care is offered in our Division of Pediatric Rheumatology and Integrative Medicine. The clinic team strives to enhance each patient's health and wellbeing, as well as prevent and treat disease. Integrative methods of medicine in combination with, when needed, conventional practices are offered in a welcoming and stimulating peaceful environment. A comprehensive integrative approach is used anchored in lifestyle medicine in combination with nurturing intrinsic healing in the whole patient— mind, body and spirit.
Integrative treatment can include any of the following modalities (treatment or referrals): Dietary recommendations (supplements, botanicals), mind/body medicine (guided imagery, yoga, breathing techniques), manual medicine (massage therapy, chiropractics, physical therapy), and whole medicinal systems such as naturopathy, Ayurveda, Traditional Chinese Medicine therapies including acupuncture or acupressure, and aromatherapy.