Center of Excellence Team
University Hospital's Pediatric Designated HIV Center team features pediatric HIV specialists, pediatric nurse practitioners, a social worker, a dietician, a family therapist, a data manager and a program manager. An adult HIV specialist is also available to provide support and to work with adolescent patients as needed.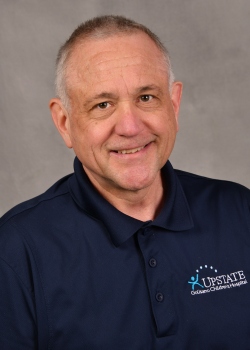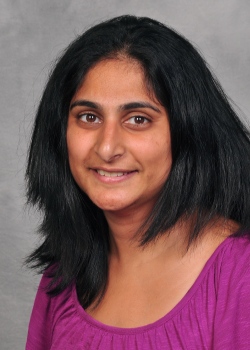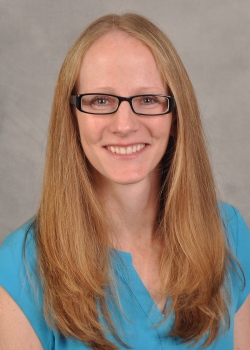 Jeni Burgess, PharmD
Wendy Holz, MS, CPNP has been working with the Pediatric Designated HIV Center at University Hospital as an HIV specialist since 2001. A 1998 graduate of Syracuse University, Wendy is committed to serving the pediatric population of Central New York. Wendy works directly with our patients, offering patient care services including medical evaluation and treatment, perinatal transmission prevention, treatment adherence counseling and transition assistance for our older teens. Wendy is our CAB (Community Advisory Board) coordinator and she also works with the Quality Assurance team to ensure excellent patient care in the Clinic. Wendy is also involved in community education and community outreach programs such as the Teen HIVTask Force (TATF), a program dedicated to education and communication about HIV/AIDS with local teens. Wendy is a member of the Association of Nurses in AIDS Care (ANAC) and the Society of Pediatric Nurses (SPN).

Tracey Gilgallon, LCSW has been the Pediatric Designated HIV Center social worker since 1997. A graduate of Syracuse University with a master's degree in social work, Tracey provides a number of services for our patients. After assessing the psychosocial needs of our patients, Tracey recommends appropriate interventions such as referrals to community agencies, adherence counseling, transportation and financial support and crisis management. Tracey also assists with the Center's transition program, helping patients and their families to transition from adolescent care to adult care services.
Nuala Wheat, MA, LMFT has been a practicing family therapist in the Central New York community for many years. A 1987 graduate of Syracuse University with a master's degree in marriage and family therapy, Nuala joined the Pediatric Designated AIDS Center in 2004 to provide mental health assessments and services to our patients and their families, including ongoing individual counseling, family counseling and adherence counseling. Nuala has a special interest in assisting patients in the transition from adolescent to adult services.