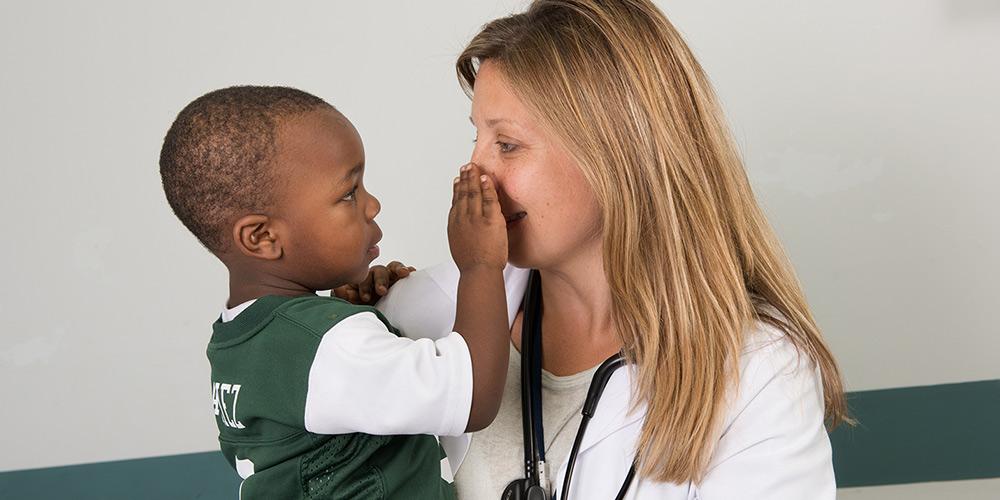 Upstate Pediatric & Adolescent Center (UPAC)
Location:
Nappi Wellness Center
725 East Adams St.
Syracuse, NY 13210
Maps & Directions
Phone (24 hours):
315 464-4357
Fax:
315 464-7212
Office
Hours:
Mon, Tues, Thur, Fri, 8:30 am - 5 pm
Wed, 9:30 am - 5 pm
Accepting new patients!
We are a Patient Centered Medical Home
We provide top quality family-centered care. UPAC is a resident run clinic within a teaching institution.
Helping your child grow up healthy
We believe well visits are an important part of keeping your child healthy. Well child visits allow our doctors to assess and discuss your child's growth and development. This may include age specific behavior, health and safety issues, and any routine immunizations and screenings.
Well Child Visit Schedule
We recommend the following schedule for well child visits:
Newborn
2 weeks
1 month
2 months*
4 months*
6 months*
9 months
12 months*
15 months*
18 months
2 years*
Every year after age 2
* Indicates visits with routine immunizations