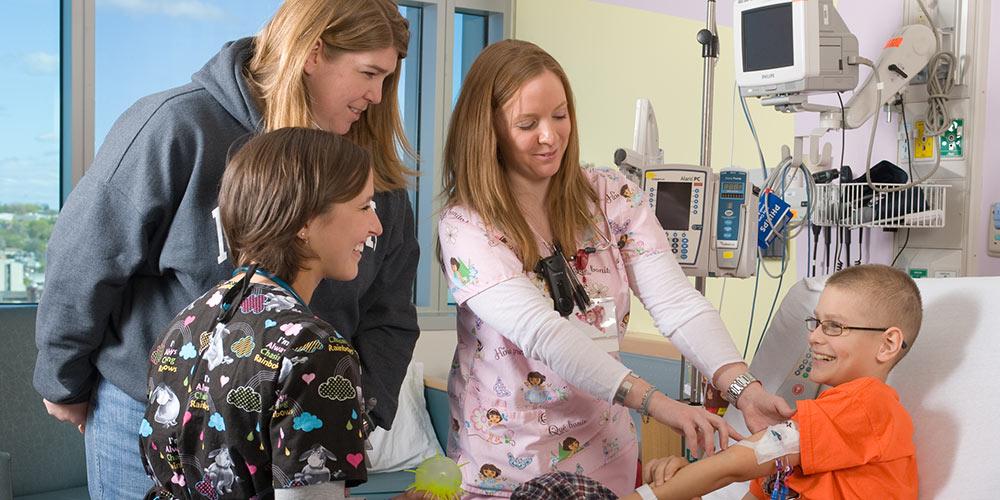 Pediatric Nursing Statement
Pediatric nursing at Upstate Golisano Children's Hospital is committed to exceptional patient and family care. Children are first, each family is unique, and we are sensitive to the diverse cultural backgrounds within our community. Family centered care is the hallmark of pediatrics.
To meet the needs of children, it is imperative that we establish a partnership with the family utilizing resources to best support them while hospitalized and when they return home. Our compassionate and professional nursing care is achieved through interdisciplinary collaboration. Safe, quality nursing care is emphasized and achieved by implementing best practices, continuity, and education.
We, at Upstate Golisano Children's Hospital, believe patient education is important to the well being and health of the children we serve. Working together, the inpatient and outpatient branches of Upstate Golisano Children's Hospital strive to bridge the gap between inpatient and outpatient communication, teaching and education for our patients and their families through a collaborative Pediatric Patient Education Special Interest Group.