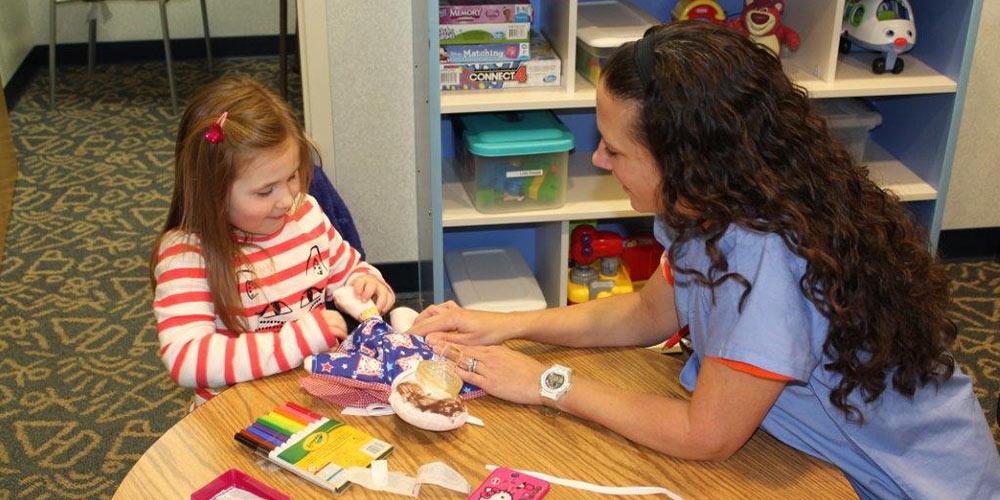 Contact:
Rachel Hannon, BS,CCLS
Child Life Specialist
Phone:
315 464-7506
Fax:
315 464-1973
Email:
hannonr@upstate.edu
Coming to the hospital can be a scary time for children and parents alike. Anticipation and not knowing can make it worse. With some preparation, the hospital stay or anticipated surgery may be made much easier – for both child and family. Obviously, how much your child understands will depend on age and maturity.
Because University Hospital understands your concerns about surgery and anesthesia, we have organized the Pre-Operative Program for you and your child. This program includes an informal hands-on teaching session using cloth dolls and medical equipment, an age-appropriate video, and a tour of the pediatric unit. During the session, we will familiarize you and your child with the whole process, explaining whom you will meet and what you will experience the day of the surgery.
This program is conducted by a Certified Child Life Specialist. Since each pre-operative session is conducted on an individual basis, the visit will be tailored to meet the specific needs of your child.
Tour the Children's Surgery Center