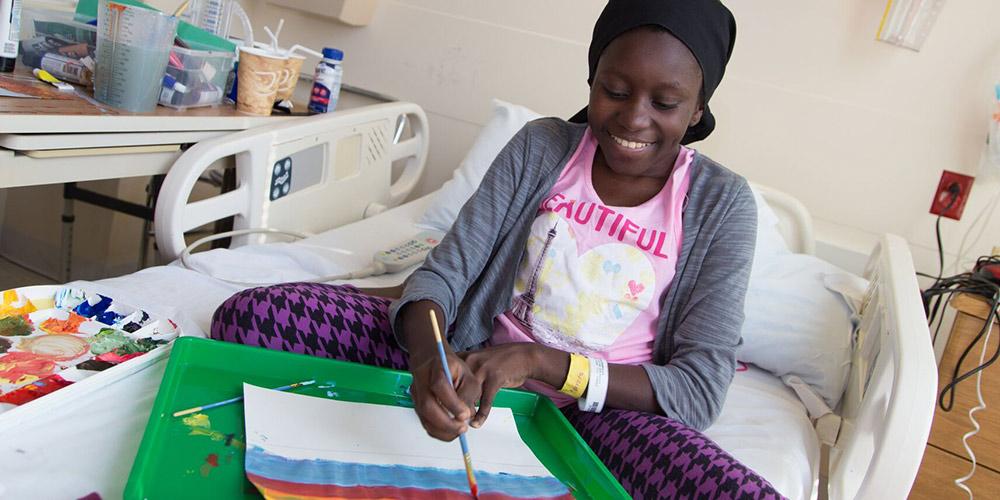 Contact:
Gina Lozito-Yorton, MSEd, CCLS
Child Life Manager

Upstate Golisano Children's Hospital
Location:
One Children's Circle, Syracuse, NY 13210
Phone:
315 464-7547
Fax:
315 464-1973
Email:
lozitor@upstate.edu
Art Therapy, the therapeutic use of art making, provides a bridge for children in a healthcare setting. This bridge may allow them to express their thoughts and feelings, and with the help of the Art Therapist, to process what they may find difficult to share in words.  The hospital setting can be both a frightening and overwhelming place for children.  Their choices and control over their medical situation can be limited or non-existent.  The Art Therapy session provides hospitalized children with the opportunity to control both the process and product during session, improving their ability to cope with hospitalization.