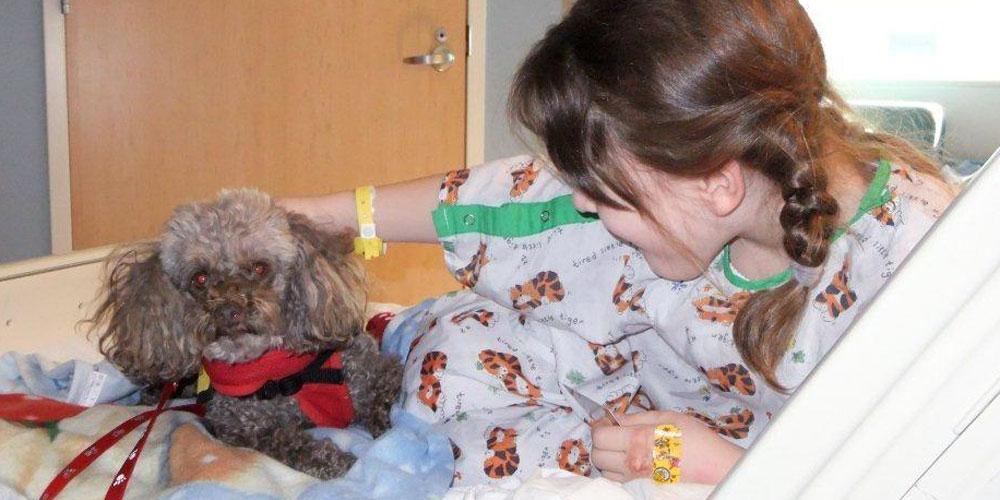 Animal Assisted Activities Program
Contact:
Gina Lozito-Yorton, MSEd, CCLS
Child Life Manager
Phone:
315 464-7547
Fax:
315 464-1973
Email:
lozitor@upstate.edu
Animal Assisted Activities Program allows patients who are isolated from their own pets, friends, schoolmates, and normal activities to touch part of the outside world. Wagging tails, cold wet noses and affectionate doggie nudges bring smiles and laughter to hospitalized children.
Dogs of varied breeds are screened by a veterinarian, and are Canine Citizenship Certified. All pet owners are processed through the Volunteer Department and the Child Life Program for an interview and orientation.