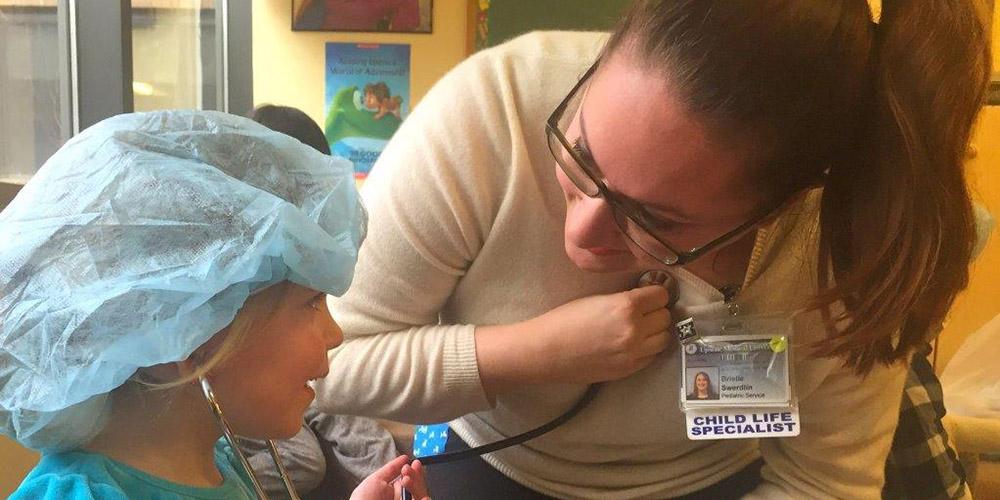 Our goals include:
To provide a wide range of developmentally appropriate services, activities and resources designed to reduce stress and promote positive coping skills.
To provide developmentally appropriate preparation to enhance the child's and family's understanding of medical events.
To develop supportive relationships with patients and family members.
To honor and respect the racial, ethnic, cultural and socioeconomic status of families who enter the hospital.
To bridge the gap between home and hospital by providing familiar activities (such as play, school, birthday and holiday observations) and to support community or school re-entry.
To work closely with the family and with the healthcare team to minimize the stress of a hospital or outpatient visit and to work together to achieve healthcare goals.