Pediatric Residency Program
Pediatric Residency Program
Upstate University Hospital
Rm. 5400
750 East Adams Street
Syracuse, NY 13210
Google Maps & Directions
Phone:
315 464-5800
Name:
Patricia Mondore, MA, Residency Program Coordinator
Email:
mondorep@upstate.edu
Upstate's innovative pediatric residency program allows our residents to prepare for careers in primary health care, subspecialty training, academic medicine, and community health.
Our Mission and Vision
The mission of the Pediatric Residency Program at SUNY Upstate Medical University is to enhance the health of our community through education, patient care, and research.  We will provide comprehensive and compassionate patient and family centered care to a diverse community. We will bolster the curiosity of our diverse group of medical students and residents through positive role modeling and exemplary didactic and clinical instruction in an encouraging learning environment. We will advance the resilience of our students, residents, and faculty by promoting self-empathy and empathy among colleagues.
Our Program
We're a fully accredited medium-sized residency program with a substantial referral area. As the only pediatric medical center in 17 counties—one of the largest geographic referral areas in the state—our doctors care for a large volume of children with a wide range of problems; from healthy newborn infants to adolescents with rare and complex subspecialty concerns.
Our Residents
Our residents become part of our family here in Syracuse. They come from a wide range of backgrounds and they establish tight relationships with each other and our faculty and staff. We are looking for residents whose broad and diverse interests and backgrounds match well with our team, and we place a premium on personality, communication skills, and diversity.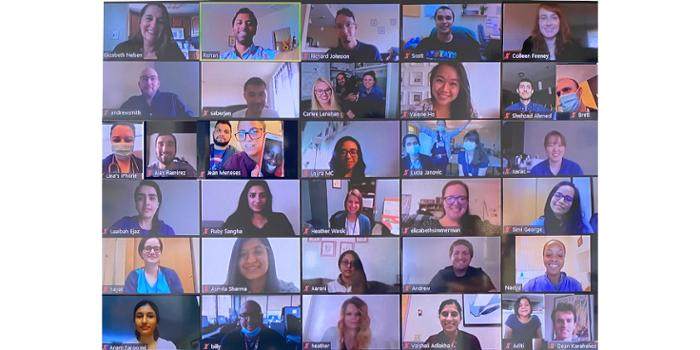 Our Patients
We take care of patients and families who come from a wide variety of backgrounds, from inner-city underserved populations to the suburban middle/upper class. There are patients who hail from the rural regions of the state to immigrant refugees from Europe, Asia, and Africa. Our residents care for these patients under the direction of a dedicated, accessible, and personable faculty. There's a lot to learn from these patients and families in a welcoming yet challenging environment. We have additional international health opportunities available to residents who are interested in this field of medicine.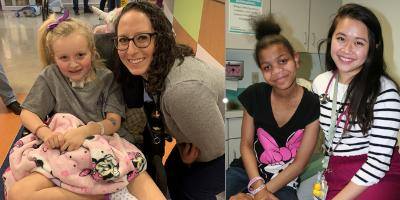 Your Goals
Whatever your goals are, we will help you achieve them. Browse our pages and learn more about our training, our facilities, our city, and more importantly, the lives of the people who make this program an outstanding place for resident training.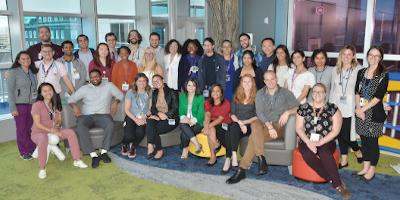 NEWS FROM PEDIATRICS
Congratulations to eight of our current third year residents who matched in excellent fellowships in the match for 2021:
Rohan Akhouri: Peds Emergency Med at Children's Mercy Hospital in Kansas City, MO
Sarah Baluta: Peds Rheumatology at University of Rochester
Max Burchman: Peds Pulmonology at Washington University in St. Louis
Nara Cho: Child Abuse Pediatrics at Nationwide Children's Hospital in Columbus, OH
Tyler Colangelo: Peds Endocrinology at Children's Hospital of Pittsburgh
Dean Karahalios: Peds Cardiology at Children's Hospital of Michigan in Detroit
Aarani Kandeepan: Peds Critical Care at University of Maryland
Carlee Lenehan: Peds Emergency Med at Washington University in St. Louis
 This comes after seven of last year's third year residents (plus our chief resident) got 2020 fellowship positions in the match!
Sarah Au - PICU (Cleveland, OH)
Julia Ciurria - ED (Wash Univ, MO)
Danielle Daniels - ID (Upstate)
Heba El Ayash - Endo (Baylor, TX)
Kristin Hornick - Pulm (Children's LA, CA)
Phil Mackewicz - ED (Upstate)
Audrey VanDeWall - ED (Detroit, MI)
Sarah Ellis (Chief) - ED - (St. Christopher's, PA)