PGY-3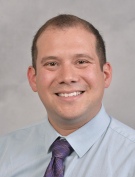 Jorge Alvarenga Montoya, MD
Medical School: SUNY Upstate Medical University, Syracuse, NY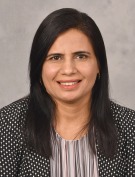 Bushra Atta Ur Rehman, MBBS
Medical School: Punjab Medical College, Pakistan
Rahila Iftikhar, MBBS
Medical School: Dow Medical College, Pakistan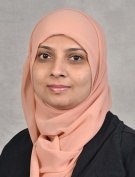 Akifa Nazim, MBBS
Medical School: Fatima Jinnah Medical University, Pakistan
Kyrsten Wallace, MD, Chief Resident
Medical School: Ross University School of Medicine, Barbados
---
PGY-2
Sanober Jamali, MBBS
Medical School: Peoples University of Medical and Health Sciences for Women, Pakistan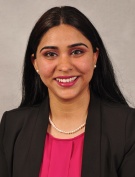 Jaspreet Kaur, DO
Medical School: Arizona College of Osteopathic Medicine of Midwestern University, Glendale, Arizona
Personal Interests: I was born in India, raised in Canada, and later moved with my family to Texas. I received my BSc in Genetics from Texas A&M and was part of the undergraduate research scholars' program with a focus on Ulcerative Colitis. I received my master's in science from University of North Texas and ultimately ended up in sunny Arizona for medical school at Midwestern University--Arizona College of Osteopathic Medicine. I have a passion for teaching and have pursued that throughout my scholastic years working as a science tutor in undergrad, anatomy tutor in medical school, and volunteering with elementary schools helping students from bilingual families succeed. I intend to ultimately carve a teaching path as an attending physician with a focus on hospital medicine and outpatient medicine. Upstate Family Medicine program, although a young program, allows for training in a collegial environment, access to diverse patient population and offers a great platform to train for broad-scope family medicine. In my spare time, I like to cook, listen to music, watch movies and practice yoga.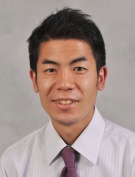 Kaku Kuroda, MD
Medical School: Kanazawa University School of Medicine, Japan
Síofra Murphy, MBBCh
Medical School: Trinity College Dublin School of Medicine, Ireland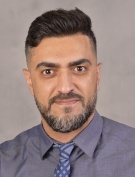 Mohammed Nashwan, MBBCh
Medical School: October 6 University Faculty of Medicine, Egypt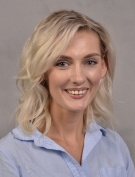 Elizabeth Seymour, MD
Hometown: Ithaca, New York
Medical School: SUNY Upstate Medical University, Syracuse, NY
Personal Interests: I chose family medicine to have the luxury of balancing family life with my passion of providing comprehensive healthcare to others. I have a special passion for women's health as well as in-office procedures. I love to teach and enjoy working with both our residents and medical students at SUNY Upstate. My hobbies include hiking, kayaking, LOTR marathons, and binge-reading trash romance. I chose Upstate Family Medicine Residency Program to make an impact through building a program, to be able to work with medical students as well as other residents, for the tight knit community, for the passionate faculty, and ultimately to start a family here.
---
PGY-1
Aya Abdelfattah, MBBCh
Medical School: Suez Canal University Faculty of Medicine, Egypt
Professional Interests: I was born in Boston, MA, then traveled with my family back to our home country Egypt. I went to Suez Canal university medical school in Egypt, graduated top of my class. It was there when I started my passion for family medicine. I liked how family docs take care of patients in so many ways. I am very interested in prenatal care and maternal health, I find that prenatal and maternal care builds a unique bond between the family docs and the patient's whole family, that is full of trust and compassion. In my spare time, I like to watch TV, cook, and spend time with family. I am very proud being part of Upstate Family medicine residency program. Our program fosters a very friendly and welcoming culture among residents and faculty as well as providing top notch patient care quality and ensuring patient safety.
Wisam Al-Mutawalli, MBChB
Medical School: University of Mosul College of Medicine, Iraq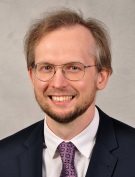 Pavel Burskii, MD
Medical School: Saint Petersburg State Pediatric Medical University, Russia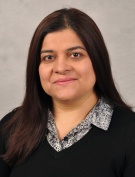 Mahwish Iqbal, MBBS
Medical School: Rawalpindi Medical College, Pakistan
Catherine Iyoha-Idiong, MBChB
Hometown: Kaduna, Nigeria
Medical School: University of Ghana School of Medicine and Dentistry, Ghana
Professional Interests: Wellness, Behavioral Health, Geriatrics, Health Equity
Personal Interests: Family, Faith, Food and Finding balance!
What do you like about the residency program? It's the people for me! It's awesome to be surrounded by so many competent, compassionate, committed, and all-round super-cool co-workers!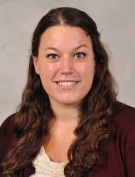 Julia Schmutz, MD
Medical School: Ross University School of Medicine, Barbados