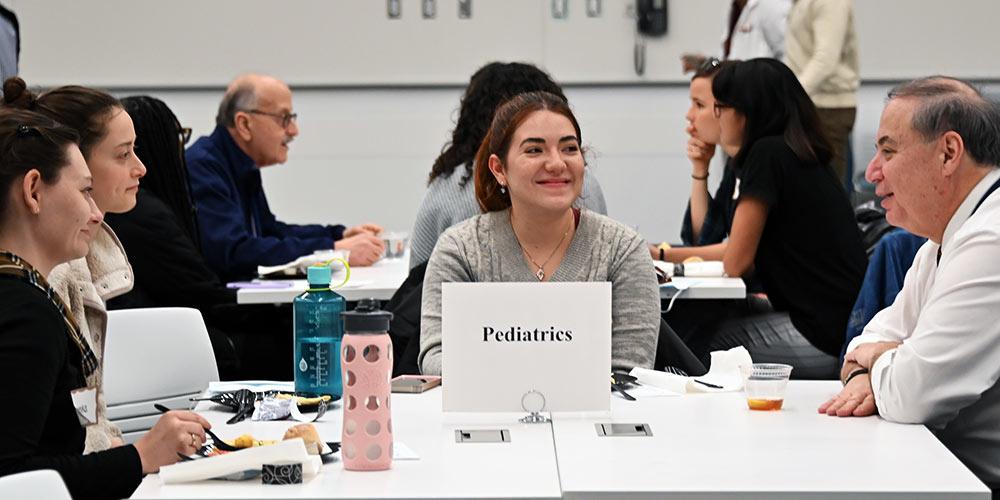 Voluntary faculty are vital to the work and missions of Upstate. Most voluntary faculty play an integral role in education (teaching) and many are also involved in clinical care, research and committee work.
If you are interested in volunteering and qualify to be a voluntary faculty member, we are thrilled and excited to welcome you. SUNY Upstate has many opportunities for voluntary faculty and we look forward to working with you to help educate the next generation of health professionals, physicians, and researchers.
Expand all
Opportunities
Voluntary Faculty Appointments
Privileges and Resources for Voluntary Faculty
Promotion of Voluntary Faculty in the Norton College of Medicine
Responsibilities of Voluntary Faculty
Voluntary faculty are expected to review and understand the policies listed below.
At the time of appointment, all voluntary faculty members are expected to sign an attestation confirming they have read, understand, and agree to comply with these policies. Regular review of policy updates is expected:
All voluntary faculty members who will have access to one or more Upstate sites must complete all of the necessary steps outlined in the Approved Non-Employee Access and Orientation Policy.
NCOM Graduation Competencies should be reviewed by all teaching faculty.
As with paid faculty, and in addition to the policies listed above, NCOM voluntary faculty who teach and precept students are expected to review the following policies.
For Clinical teachers
For a complete listing of all NCOM policies, please see UME Policies and Procedures.