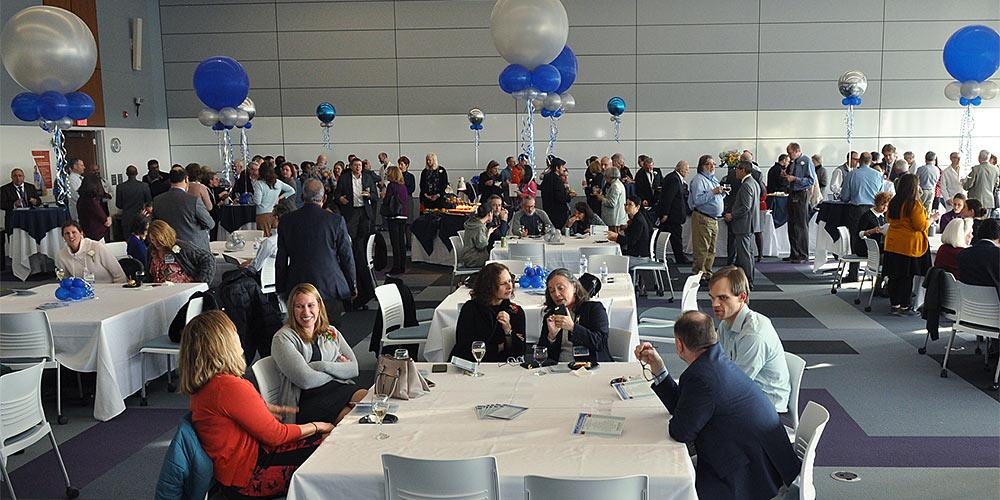 Celebration of the Faculty/Gold Standard Award
Each year in March, the Office of Faculty Affairs and Faculty Development holds an Annual Celebration of the Faculty.
At this event, we recognize new, promoted, and emeritus members of faculty from all colleges. We also recognize and honor those members of our faculty who are role models, exemplifying the values of Upstate with emphasis on professionalism, mentoring, and support of others. We honor these faculty members by presenting them with our Gold Standard Award.
Five faculty members will be selected by committee. All faculty, staff and learners are encouraged to nominate faculty. 
Nominations will be solicited by email a few months before the event.
Previous Gold Standard Winners
2023 Gold Standard Award Recipients
2022 Gold Standard Award Recipients
2021 Gold Standard Award Recipients
2020 Gold Standard Award Recipients
Upstate President's Awards
The President of SUNY Upstate Medical University acknowledges outstanding employees at two events in the Spring and Fall.
The Employee Recognition Awards are given in the spring at the annual Employee Recognition Event. 
The President's and SUNY Chancellor's Awards are given on an annual basis at Fall Faculty Convocation.