Governance Officers
Kerry A. Greene-Donnelly, MBA, RT
Vice Chairperson
Department of Imaging - CHP
Silverman Hall, 2217
4-6928
GreeneK@upstate.edu
Term Started: 7/1/22
Term Ends: 6/30/25
Max Term: 6/30/28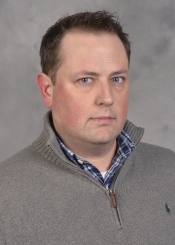 Jason Horton, PhD
Vice Chairperson
Orthopedic Surgery
IHP, 3119
4-5540
hortonj@upstate.edu
Term Started: 7/1/22
Term Ends: 6/30/25
Max Term: 6/30/28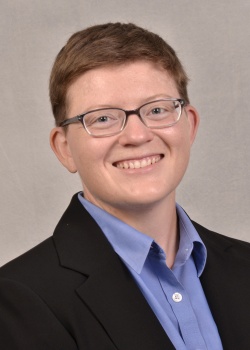 Heidi Webb, MSLIS
Secretary
Library
Library 218
4-4588
webbh@upstate.edu
Term Started: 9/19/22
Term Ends: 6/30/25
Max Term: 6/30/28
---
Faculty Council Roster
Each College/Assembly shall have equal representation
Voting Members of the Upstate Faculty Council shall be comprised of the 3 elected officers and 12 members called Councilors. Terms are 3 years.
Expand all
SUNY University Faculty Senators (4 members)
College of Health Professions/Library (2 members)
College of Graduate Studies (2 members)
College of Medicine (2 members)
College of Nursing (2 members)
Councilors shall be elected from the College of their primary appointment. Alternate Councilors are elected simultaneously with the Councilor for the same terms.
Officers – Voting
Term of office shall be three years or until a successor is elected. Officers may be re-elected for one additional term in the same office, after which he/she shall be eligible to serve in the same office after one year has elapsed. Term limitations are for a single office. A faculty member may serve in multiple offices consecutively without limitation.