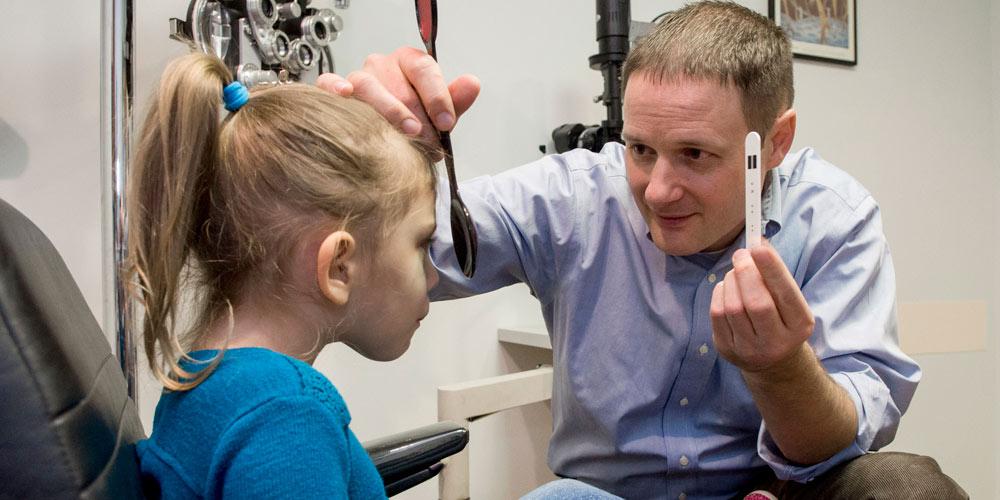 Upstate Center for Vision Care
University Center for Vision Care
Upstate Specialty Services at Harrison Center
Suite L,
550 Harrison Street
Syracuse, NY 13202
Map & directions
Phone:
315 464-5230
Fax:
315 464-6663
Hours:
Mon-Fri 8:00 am-5:00 pm
The Center for Vision Care is a full service ophthalmology center, which also is home to the Center for Retina Care. The Center for Vision Care provides a wide variety of eye-care services, from comprehensive eye exams to complex, robot-assisted surgery.
The Center is connected to Upstate Medical University, the region's only medical academic research center. Department of Ophthalmology & Vision Sciences physicians and faculty members are the ophthalmic tertiary care providers for this region. The Center also serves the Veterans Administration Health Center at Syracuse and Crouse Hospital.
Making an Appointment
Phone: 315 464-5230 or 1-800-926-1230 for a General Ophthalmology appointment
Phone: 315-464-5253 for a Glaucoma appointment
Phone: 315 464-5252 for a Retinal appointment
Phone: 315 464-5253 for a Uveitis appointment
Visit: Upstate Connect, to connect directly with an Upstate Connect Nurse
Recent comments from patients
I have had nothing but good experience with the staff.

Everyone was equally impressive. This is a great facility.

Molly is my favorite. I always ask for her whether it's just an exam or a procedure. She definitely deserves recognition.

Dr. Alpert is extremely knowledgeable and pleasant.

During the times I've spent, the staff was courteous to me and the waiting time was much faster than the other health care

Dr. Swan was very good! Thanks.