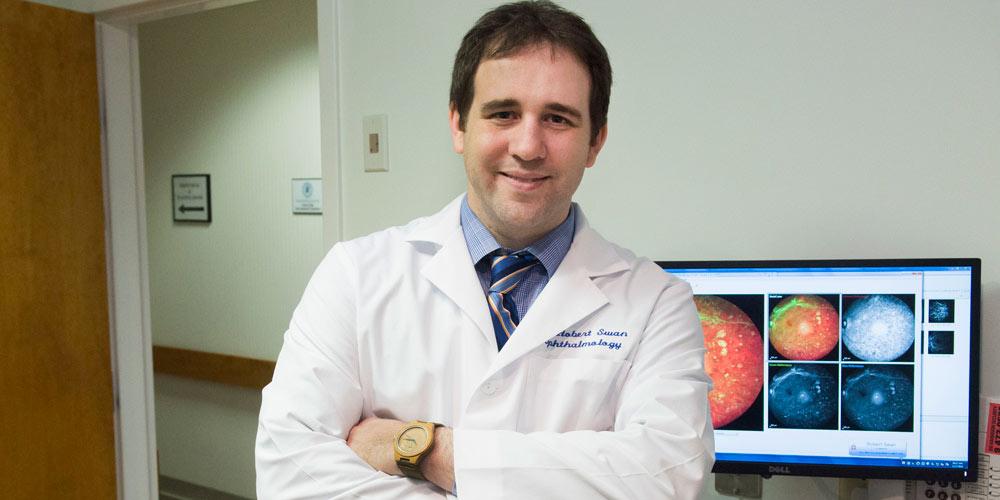 A Message from the Program Director
Dear Prospective Applicant for a Residency: 
It is a pleasure to welcome you to the Ophthalmology Residency Program at SUNY Upstate Medical University in Syracuse, N.Y. This residency began in 1950 and remains the only training program serving the Syracuse metropolitan area of almost a million people as well as a much larger catchment area for those requiring subspecialty care. This population we serve is very diverse and includes a large refugee population – many with advanced pathology.
Our core principle is to provide comprehensive training for our residents so each can confidently practice or start a fellowship upon graduation. We put emphasis on patient ownership and expect that the patient will see you as the physician and you will work to meet those expectations.
Our faculty includes almost every ophthalmologist in the community. Many are graduates of this program and include national leaders within their individual specialty fields. In addition, you have a superb residency coordinator working on your behalf. Like the profession as a whole, this program has high expectations of our residents and we are fully committed to providing the individualized resources needed for each to succeed and flourish.
One of the distinguishing characteristics of this program is a willingness to continually modernize and improve. Resident input is heavily utilized in the creation, evaluation and implementation of these enhancements. From updating the wet lab with additional work stations and high resolution video, installing a virtual surgical simulator to improving the electronic-medical-record interface to creating a Residency App to joining the Erie Canal Lecture Series, there are constant efforts to expand the overall experience and wellness.
Logistically, things are simple here. Our primary clinics and the four hospitals we serve are all within walking distance of each other. The hospital-owned apartment complex is next to our primary clinic, though many of our residents choose to live nearby Downtown and those with families have found many options for affordable housing and good schools.
There are a multitude of local activities and experiences for families and single professionals. Syracuse offers four seasons of recreation, sporting events large and small and access to abundant outdoor parks locally and in the nearby Adirondacks. Syracuse also offers rich cultural opportunities with many local festivals, museums, theaters, and a wonderful zoo!
Let me close by welcoming you to apply to our program to see what it and Central New York has to offer. Please contact me if you have any questions.
Robert Swan, MD
Program Director