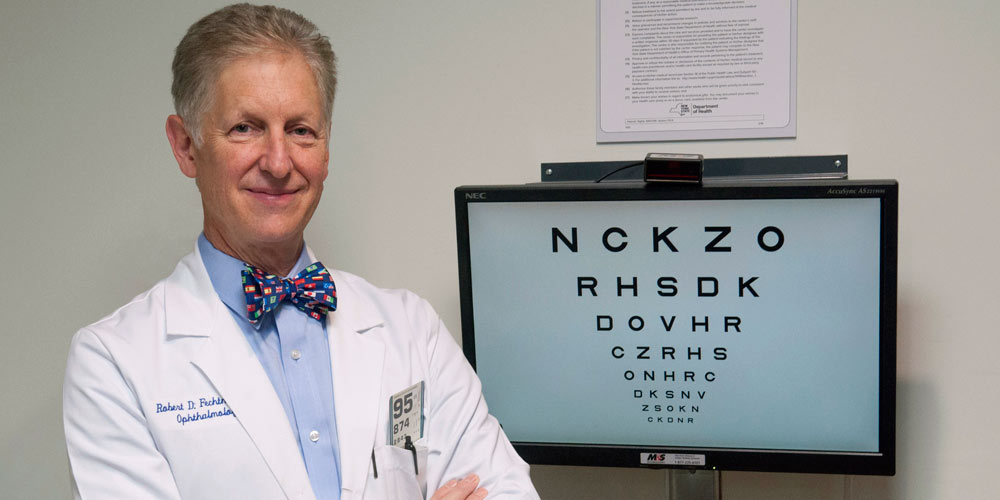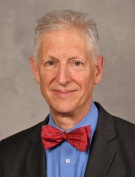 Welcome to Ophthalmology at SUNY Upstate Medical University. The Department of Ophthalmology and Visual Sciences consists of our clinical operation, the Center for Vision Care and our research endeavor, the Center for Vision Research.
COVID – Central New York implemented strict COVID precautions in March 2020 as the pandemic emerged. SUNY Upstate was the regional center for COVID care. A widely adopted rapid saliva test was developed by Frank Middleton, Ph D.  Stephen Thomas, MD. was the lead principal investigator with the world-wide Pfizer/BioNTech vaccine trial. While we expect most remaining COVID restrictions to be lifted soon we continue to take this health threat very seriously and are committed to protecting our patients and staff.
The Center for Vision Care is the hub of our clinical enterprise. We like to think of our clinical department as a small family. We have a core of seven full time faculty and a large complement of community voluntary faculty. The residents are always working closely with the full-time and part-time faculty. Many of our subspecialty clinics are staffed by the voluntary faculty and the residents operate with these highly skilled surgeons in university operating rooms and in the community surgery centers. This provides our residents with a much broader perspective than they might otherwise receive. We are also affiliated with the Syracuse Veterans Administration Health Center which has a busy clinical and surgical service. Many of our residents go on to top notch fellowships and it is not uncommon for our residents to remain in Central NY or return to the area after they complete their training.
Our department has a long history of community involvement. In addition to the tertiary level sub-specialty care, we are the eye care resource for diverse immigrant and financially disadvantaged communities. Consequently, we see an extraordinary variety of interesting and challenging ophthalmologic problems. Our close relationships with community subspecialists allow us to contribute to a high level of eye care for the over one million New Yorkers in Central New York and the North Country.
The Center for Vision Research seeks fundamental understanding of vision, from molecules to cells and tissues to visual perception, and to apply this knowledge to finding cures for blindness. The research faculty members include some of the most respected names in ophthalmology and bring a wealth of experience to their work. Our current grant funding places the Department of Ophthalmology in the top 34 NEI funded research centers in the nation. The Department of Ophthalmology and Visual Sciences is honored to have received an Unrestricted Grant from Research to Prevent Blindness, a distinction that is shared with only 37 other university centers in the country and only three others in New York State.
I invite you to explore our website, take the virtual tour, and feel free to contact us.
Robert D. Fechtner, MD, FACS, FARVO
Professor and Chair